If you have been looking into new floors for your home, you have probably heard about luxury vinyl plank (LVP) flooring as a fantastic new option. "It looks and feels like hardwood at a fraction of the price."
Vinyl flooring is highly affordable when compared with most other options on the market, and new manufacturing techniques mean that it looks more authentic than ever. It is also durable, easy to install, and easy to clean and maintain.
But, of course, when you save on price, you are usually sacrificing elsewhere. Vinyl flooring is 100 percent synthetic; however, public perception about it can damage your home's resale value. It also has questionable environmental credentials, and some LVP types can bring health hazards into your home.
So, how can you decide whether luxury vinyl plank (LVP) flooring, also known as luxury vinyl tile (LVT), is right for you? Here are some luxury vinyl plank (LVP) flooring options to give you a sense of different varieties to purchase. Continue reading and check out our in-depth review.
In this article, we will cover everything you need to know: the benefits, the drawbacks, what to look out for, and which brands are worth your attention if you do decide that vinyl flooring is right for your next home improvement project.

Vinyl Plank & Tile Flooring Pros
1. Price
Luxury vinyl plank flooring is a cost-effective way to update your home without breaking the bank. You can save thousands without sacrificing on style. Unlike real wood, you can find quality vinyl for under $4.00 per square foot.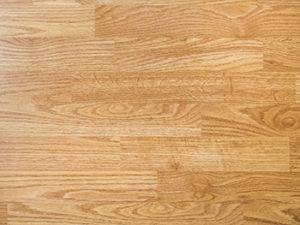 But beware of bargain brands. If they look a little too good to be true – well, you know the rest of that story. Quality LVP starts at $3.00 per square foot and goes up to $7.00.
The mid-priced lines are usually a sure bet. You'll get the features you need – like waterproofing and scratch resistance – without paying for unnecessary upgrades.
If you're hoping to spend less, expect to shop around. At the $3.00-$4.00 range, colors and sizes are limited. But don't lose hope; try looking at discontinued lines or waiting for sales.
Tip: Don't forget to sign up for discounts on the manufacturer's website.

2. Style
The sky's the limit when it comes to designing with vinyl. The options are endless. Whether you're looking to replicate rich earthy mahogany, silvered barn wood, or even natural stone, you're sure to find the perfect shade.
Then it's time to select a size. Choose between large format tiles, wide planks, or traditional 2- to 3-inch boards. Or, mix and match styles for a one-of-a-kind look.
Today's vinyl comes in a variety of textures like hand-scraped and knotted. Make sure you run your fingers across the boards to ensure the flooring will be comfortable underfoot. Not only do these options mimic the look of genuine hardwood up-close (and are comparable in style to engineered hardwoods, bamboo, and others), they feel like the real deal too.
Sometimes, it's hard to tell the difference – even for seasoned pros. Whichever you choose, remember decor is easy to change, but flooring isn't. Go for timeless, not trendy.
Take your time and shop around. Experiment with different lines and sizes. Remember to ask for samples and bring them home, so you will know how the flooring looks with your lighting and color scheme.

3. Easy Installation
You won't need to be a carpenter to install your new vinyl floors. If you've tackled home improvement projects in the past, installing these floors should be a relatively easy task. Luxury vinyl tiles are usually glued down, while most planks come pre-fitted with click & lock installation: locking mechanisms that click into place like a jigsaw puzzle.
There is debate over which method works best. When deciding between the applications, consider the overall usage. Glue-down tiles are best for rooms with heavy foot traffic while floating floors work best in secondary spaces.
Depending on the conditions, you may be able to install vinyl directly on-top of your existing flooring. Remember to check with the manufacturer for product-specific guidelines. Nothing voids a warranty quicker than improper installation.

4. Versatility
Unlike wood, it's safe to use vinyl flooring in damp areas. Vinyl is water-resistant (like linoleum – see our vinyl plank vs linoleum comparison) – making it perfect for bathroom and kitchen floors.
It won't rot or discolor if exposed to spills or splashes. And, since it isn't nailed down, you can use it on lower levels, such as basements. So, you can get the real wood look without the hassle.
Planks designed for damp areas usually include attached vapor barriers. If not, simply install the barrier beneath the flooring. You'll need that layer to keep moisture from gathering underneath the boards or seeping through the seams.
Consider investing in a dehumidifier for below-grade installations. Vinyl handles humidity well, but it never hurts to err on the side of caution.

5. Durability
Durability is an area where vinyl flooring and laminate, its close relative, stand out. It doesn't scratch easily. There is no need to worry if your toddler tracks in snow or your furry pals race through the door with mud-caked paws. Your floors will survive.
Better quality vinyl planks and tiles have through-body coloring, meaning that if they scratch, the damage is less visible. Additionally, most floors feature a protective layer or hardened clear-coat.
Vinyl is the perfect choice for homes inhabited by clumsy adults, small children, and pets. Unlike stone or ceramic, it absorbs shocks. Vinyl won't crack or chip when a dish jumps out of the cabinet or a cup leaps from your hands.
One weakness is sharp objects. So, hold onto those utensils for dear life.

6. Comfort
Vinyl is soft underfoot. As you walk, the flooring absorbs pressure. It almost feels bouncy.
If you're on your feet cooking and cleaning for extended periods, you'll appreciate the softness, especially if you usually suffer from leg and back pain.
For the ultimate in comfort, treat yourself to planks that feature added layers of padding.

7. Insulation
Vinyl flooring stays at room temperature. Even in winter, your floors will feel warm and cozy. No more cringing as you roll out of bed, and no more tiptoeing out of the shower.
You can even pair vinyl flooring with radiant heating systems. Always check with your manufacturer for exact requirements as each brand is different.
Vinyl flooring also absorbs noise. It's an excellent choice for second stories and playrooms. Rest easy knowing that you can watch your favorite show downstairs, without your teenager's music vibrating through the ceiling.

8. Maintenance
When it comes to maintenance, it doesn't get any easier than vinyl. No wax? No polish? No problem. Today's vinyl doesn't need added chemicals to hold its shine.
Most vinyl shouldn't be waxed. It will damage the surface. Always check labels before applying cleaner or polish to your floors.
Vinyl planks clean-up in a matter of minutes, not hours. For daily sprucing, use your favorite static dust broom. For a deeper vinyl plank cleaning, a damp mop and mild cleaner will suffice.
Vinyl flooring can stain, so be sure to wipe up spills before they dry. Worst case scenario; replace the individual tile or plank. It's usually a 5-minute procedure and requires no special skills.

Vinyl Plank & Tile Flooring Cons
1. Associated Health Risks
Vinyl flooring can emit gasses and volatile chemicals, called VOCs, into your home. The government sets strict manufacturing regulations on levels, but it's not always enough. There are widespread reports of health issues that trace back to vinyl flooring.
If you or someone in your home has respiratory issues, vinyl may not be the best option. To minimize the risks, look for a company that advertises low VOC flooring that's phthalate-free. Make sure they have documentation to support those claims.
When in doubt, check the Environmental Protection Agency's website. In addition to statistics, you'll find in-depth explanations and brand-specific databases. Responsible manufacturers have programs in place to keep consumers safe.

2. Accessibility Concerns
If a member of your household uses a wheelchair or mobility device, reconsider installing planks or tile. Floating floors are out of the question. They are prone to shifting – especially under rolling loads.
Additionally, rigid boards may snap under the added weight or wheels may catch in the grooves, causing a safety hazard. So, if your heart is set on vinyl, opt for sheeting, or at the very least, glue the boards down.
Remember, most warranties exclude damage caused by heavy furniture or mobility devices. Your salesperson may tell you otherwise, but get it in writing. Then go over the fine print with a magnifying glass.

3. Minimal Return On Investment
If resale value plays into your decision-making, vinyl isn't the best choice. Vinyl flooring will not raise the value of your home (in most cases). If it does, the effects will be minimal.
No matter how beautiful, people tend to scoff at the mention of vinyl. First-time buyers won't appreciate the durability or cost-savings. They've never paid for an extensive renovation or cried as their children skateboarded through the living-room.
On the flip-side, vinyl is a budget-friendly home improvement option. If you're replacing stained carpeting or worn/dirty linoleum, new floors will help your home sell, especially if the potential buyer has children or pets.
Hopefully, as time passes and technology improves, so will vinyl's not-so-favorable reputation.

4. Susceptible To Fading And Denting
Like vampires, vinyl is susceptible to sun damage. It won't disintegrate, but it will fade. If you have a wall of windows or a ceiling of skylights, reconsider buying vinyl.
You can add light-blocking window coverings, but if you enjoy the sun, you'll regret that choice. Adding area rugs will just contribute to the problem. Your floor will still fade, except now it will have spots.
Another enemy of vinyl: heavy furniture. Make sure you use padding under couches and credenzas. That goes double for cabinets and appliances.
Most manufacturers advise against installing vinyl underneath fixtures. Keep that in mind for future renovations.

5. Substrate Sensitivity
The number one cause of flooring woes is improper substrate preparation. Subfloors should be level, clean, and moisture-free. If you're installing over plywood sheeting, check for dips or soft spots.
Scrape off old adhesive, remove any tack strips, and fill in large gaps. If you're installing over concrete, buy flooring with an attached moisture barrier or add a layer before starting your project.
You'll also want to invest in a moisture meter to ensure humidity levels are within acceptable ranges. Failure to do this will result in headaches down the road. If your subfloor is questionable, consider hiring a pro to prepare it for you.
It will cost a bit extra, but it beats watching your brand new floors lift and shift.

6. Limited Longevity
When it comes to longevity, hardwood flooring has the advantage. You can sand out scratches, re-stain faded areas, and change the overall coloring over time. Unfortunately, vinyl is a one-hit-wonder.
If you choose a timeless option and maintain your floors, this shouldn't be a deal-breaker. If a small portion of the vinyl is damaged, it's an easy fix. But, if your flooring looks dated or distressed, you'll have to tear it out and start over.
This is just something to consider.

7. Environmental Impact
Vinyl flooring isn't biodegradable. Once removed, it will spend the rest of its days sitting in a landfill. Because vinyl flooring is made with different chemical compounds, recycling is nearly impossible.
There are some exceptions. Manufacturers in the green building arena are using recycled fillers in their planks. Unfortunately, this practice often results in lower quality flooring that's prone to crumbling and breaking.
But, before you dismiss vinyl as non-eco, check brand reviews. Some companies have managed to balance quality and safety without compromising durability.

8. Complicated Floor-Plans
Installing vinyl in a home with lots of nooks and crannies is a chore. One better left to the pros unless you have nerves of steel. Notching out corners and undercutting doorways isn't fun.
It takes skill and results in an exorbitant amount of waste. If you choose to accept this mission, do yourself a favor and buy extra material. Don't forget to lay everything out ahead of time.
If your vinyl transitions to another surface, have a plan in place to compensate for any height difference.
Or choose door number two: hire a pro and let them handle it.
And that concludes our ride on the vinyl flooring roller-coaster. So if you're still here, let's leave the negative energy in the past and get into some helpful tips.

How To Find High-Quality Vinyl Planks
Shopping for vinyl planks can be overwhelming. There aren't any warning signs flashing over the inferior products or arrows guiding you toward quality materials. Thankfully, there are ways to tell the difference.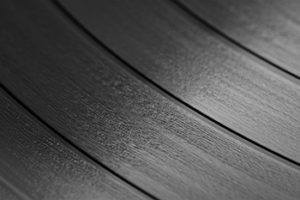 Virtually all vinyl planks are water- and scratch-resistant. Some brands include higher levels of protection or added padding. Decide on your must-have features before heading to the store.
High-quality material has a thicker wear layer. It's measured in mil vs. mm. Millimeter refers to a board's overall thickness, but mil measures the top-most layer.
If you want flooring that stands up to a busy household, choose a product that's 20 mil or higher. If you're adding vinyl planks to a second home or less frequented space, you can get away with 12 mil or higher.
Another critical factor is the top-coat material. Better planks will have a hardened clear-coat that protects the flooring from scratches and stains. Look for buzzwords like "titanium top coating" or "diamond-hardened."
Don't forget to check the packaging for safety labels. The boxes should specify the flooring is FloorScore certified and CARB2 compliant. If it's not; keep looking.
The final clue is the warranty. Residential warranties on quality floors will often cover your purchase for 20-years or more. Wear-layers should be covered for at least 10 years.
If the company is offering less, ask them why.

Brands & Reviews
Here's a list of trusted brands and customer-preferred lines, in no particular order, to get you started.
Karndean Korlok
When it comes to vinyl plank, Karndean is the gold standard. Adored by homeowners and preferred by installers, Korlok is the Cadillac of vinyl flooring.
The Korlok line features large-format planks up to 9" wide. Karndean LVP floors are waterproof and scratch-resistant, and they feature attached foam padding. The Korlok line has a wear-layer of 20 mil and a lifetime warranty.
You can install Korlok using Karndean's vertical click locking system. Karndean prices the line competitively in the range of $4.00-$5.00 per square foot.

Armstrong PRYZM
PRYZM is Armstrong's newest line of vinyl planks. And with more than 20 different shades, you're sure to find a favorite. Planks are water-proof and scratch-resistant, making them suitable for homes with children and pets.
The planks are made with a rigid-core construction and feature layers that absorb noise and shock. Armstrong sweetens the deal by adding a limited lifetime warranty and easy click-lock installation.
Expect to pay between $4.00-$7.00 per square foot for PRYZM planks.

COREtec Plus
COREtec is one of the most trusted flooring brands on the market. The company's Plus line comes in a variety of sizes and styles, including wide-plank. These floors feature a hearty 20 mil wear layer and a lifetime warranty.
COREtec Plus installs as a floating floor, making it an ideal DIY project. The durable click-to-lock mechanism won't break or bend during install. The best part, this product needs no acclimation time, meaning you can install it the same day you buy it.
Reviews for this product and the COREtec brand are overwhelmingly positive. The one caveat, COREtech Plus is pricey. Expect to pay between $4.50-$6.50 per square foot.

Mohawk SolidTech
Mohawk's newest line of vinyl planks is genuinely stunning. It's called SolidTech, and it is set to become a major hit for this well-known company. These planks come in beautiful muted tones and hand-scraped textures.
SolidTech is waterproof, odor-proof, and stain-resistant. It's easy to maintain and easy to install. The planks fit together seamlessly to create a watertight barrier.
Mohawk even includes a warranty, especially for pet owners. The biggest drawback – the 12 mil wear layer. Mohawk SolidTech sells for approximately $3.00 per square foot.

Flooret Modin
Flooret isn't a household name, but their fanbase of satisfied customers suggests they should be. Sold exclusively online, the Modin line averages between $3.50 -$4.50 per square foot. Planks come in 49 colors and 5 styles.
Flooret's vinyl plank boards are waterproof and scratch-resistant, and they have wear layers ranging between 30-40 mil. The planks are made with a UV and ceramic-bead top coat. Modin planks sport 4-sided beveled edges and install as a floating floor.
For more information and exclusive discounts, check out the company's website. You'll be glad you did.

Mannington ADURAⓇMax
The Mannington company has been in business for more than 100 years. But don't let that fool you; this company prides itself on innovation and design. And the AduraⓇMax line is no exception.
ADURAⓇMax vinyl flooring features an aluminum oxide topcoat and a shock-absorbing, noise-reducing, padded backing. It's certified environmentally and allergy-friendly. The line is available in both planks and 12×24" tiles.
Mannington has an excellent reputation for customer service. While the original ADURA line has had its share of issues, the company has addressed most of them with ADURAⓇMax. Recent reviews are overwhelmingly positive.
Mannington ADURAⓇMax sells for $3.00-$4.00 per square foot. Check online for savings. This line goes on sale often.

Shaw FLOORTÉⓇ
Shaw separates their FLOORTÉⓇ line into 3 levels. The highest level is Largo. Naturally, this level is pricey but worth it.
Largo planks have a 20 mil wear layer with wire-brushed finishes, and it comes in varying lengths. The planks are waterproof and carry a limited lifetime warranty.
Reviews of the FLOORTÉⓇ plank are mostly favorable. Any negative comments center around the Shaw vinyl brand and not the actual line.
What makes FLOORTÉⓇ unique is that you can easily mix and match sizes to create a custom design. Stop by Shaw's website for more information. While you're there, be sure to watch the video demonstration.

Forbo Allura
The Forbo Allura line has more than 100 styles and sizes. You can choose patterned, wood-grain, or natural stone replicas in varying sizes. But the choices don't stop there.
The company offers you three ways to install your Allura tile. Talk about versatility. Depending on your preference, you can glue, loose lay, or click together this vinyl.
Allura tiles have a 20 mil wear layer and cost between $3.00-$4.00 per square foot.
Honorable mentions: Achim, Amtico, Baroque, Beaulieu, Cali Vinyl Pro, Congoleum, Coreluxe, Duralux, Duraclic, EarthWerks, Eternity, Fusion Hybrid, Global Gem, GreenTouch WPC, Hallmark Courtier, HSC Woodland Creek, Lifeproof, NovaCore, Nuvelle WPC, Reward, Rigid Core, SFI Luxury Vinyl, Smartcore Ultra, Sono by InHaus, Stainmaster, Moduleo, MultiCore, NuCore, Tesoro
Now that we've discussed specific product pricing, we need to talk about the extras. You know, those unexpected trips to your favorite big box store. They add up quickly. You should know what you're in for.

Additional Costs
Yes. Vinyl plank and/or vinyl tile flooring are two of the most affordable flooring options on the market (though, depending on your brand choice, we wouldn't call it a 'cheap flooring option').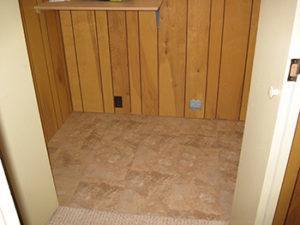 Let's start at the beginning: demolition. If you're tearing out carpet or removing tile, it has to go somewhere. You may need to rent a dumpster or pay a disposal fee.
Shop around for the best rates ahead of time, so you're not caught off-guard. Depending on the area, it may cost you between $100-$400.
Expect to spend a few dollars on essential tools like a rubber-mallet, utility-knife, and a multi-tool. You'll also need a moisture meter and a tapping block. While you're shopping, remember to throw a set of knee-pads in the cart; your body will thank you.
If you're adding a vapor-barrier or padding, ask your retailer to add it to the deal. It probably won't work, but you never know. Worst case scenario, talk them into giving you a healthy discount.
If you buy the underlayment separately, anticipate spending $30-$50 for a 100 square foot roll.
Last but not least: molding and trim pieces. Not only are these items special order, but they're expensive to boot. It's impossible to estimate a figure without knowing the exact details. Don't forget to purchase transition strips.
You can expect to dedicate $200-$400 of your budget to trim pieces.

Installation
Did you survive the sticker shock? Good. Deep breaths; we're in the home stretch. Now comes the fun part: installation.
Floating Installation Tips And Tricks
Make sure you buy at least 10-20 percent more flooring than what you need. You'll want it for cuts and waste. There is nothing worse than running out of planks a few boards shy of the finish line.
Remove any wall trim and undercut door jambs before you start. Otherwise, you'll have to stop halfway through the install and you'll lose your momentum.
Lay the floor out as a test run and mark cuts with a crayon or chalk. Work from three or four boxes to maximize the variations and shading. It's easier to make adjustments before the boards are locked together.
Start at the longest wall and lay out the rows. Stagger the joints at least 5 inches. For the best results, make sure your last row is half to one plank wide.
Don't forget to leave room for expansion. When you're finished, take a moment to survey the room. If you're satisfied with the layout, go ahead and start locking the planks into place.
Having trouble getting the boards to lie flat? Tap them in place with a rubber mallet and a scrap piece of vinyl. If seams are the issue, use a hand-roller and apply even pressure.
If you have extra material, keep it. You might be tempted to ditch it, but don't. If your vinyl is damaged, you can replace individual boards or tile without ripping out the entire floor.

Glue-Down Installation Tips And Tricks
Always purchase glue directly from the manufacturer or store. It might cost more but, if something goes wrong, you'll have proof you used the correct adhesive or what they advised. Once the materials are in order, you're ready to go.
Start by dividing your room into sections. Begin at the center and snap chalk lines to form a grid. The lines act as a visual guide, so you'll have a clear starting and ending point.
Mark any tiles for cutting before you apply the glue. Pick a section and spread the adhesive from the center out. Work in rows and press the vinyl firmly into place. Use a roller to flatten the seams.
If you need to make adjustments, use the edge of the trowel to lift individual tiles. After you finish, do a final walk around. Make sure the tiles fit snugly against each other.
Use a damp rag to clean up any excess adhesive. When you're done, wait at least three hours before walking on your floors.

Tips For Hiring A Pro Installer
If you'd rather not deal with installation hassles,  hire a pro to do the job. Pricing varies by location, but expect to pay between $30-$50 an hour. Use our free tool to receive three instant quotes from certified professional installers in your area.
The next best way to find an installation company is through your flooring retailer. They may be able to include your installation costs into the price of your flooring. If not, they should be able to provide you with a list of trusted installers.
Another option is to ask your friends or co-workers for recommendations. They may know of a reasonable and reliable local contractor. If all else fails, solicit suggestions from your social media friends.
Remember to get two to three estimates before deciding on a contractor. Don't go by blind bids. Make sure each company visits your home and sees the layout.
If there are any obstacles, they can figure it into the bid from the beginning. Don't forget to ask for references or photos of their past jobs. Additionally, make sure the contractor is licensed and insured before signing the contract.

FAQs About Vinyl Plank Flooring
Is Vinyl Plank Better Than Laminate?
Vinyl and laminate are considered close cousins when it comes to flooring, and both allow you to achieve a real wood look at a fraction of the price. Which one is best depends on what you are looking for.
Laminate flooring is made from real wood, and therefore, tends to add more value when it comes to resale value than it comes to 100 percent synthetic vinyl.
But while laminate can easily be warped and stained by moisture, vinyl is highly water-resistant and can even be waterproof. This makes it superior for wet or damp areas.
Vinyl flooring tends to be easier to maintain, as laminate flooring needs specialized products, but vinyl flooring is more prone to fading over time when exposed to sunlight.
Which floor is better for you depends on your priorities, so check out our more detailed comparison of the two.

What Are The Pros And Cons Of Vinyl Plank Flooring?
Vinyl flooring allows you to get a hardwood look and feel in your home at a fraction of the cost. It is easy to install and maintain, and it is durable enough to use in all but the highest traffic areas. It is even water-resistant, so is appropriate to use in wet rooms and damp areas.
However, vinyl is not environmentally-friendly, and some of the planks will never biodegrade once they find themselves in a landfill. Poor quality vinyl flooring may also release chemicals into your home, which can be damaging to your health, especially if you suffer from respiratory issues.
Vinyl flooring can also be problematic when it comes to resale value, as they are not as highly valued as natural flooring options. They also have a limited lifetime when compared to natural floors such as stone or wood.

What Is The Best Vinyl Plank Flooring?
Which brand of vinyl plank flooring is best for you depends on what you are looking for. In general, you want to look for floors that:
Have been safety approved in terms of toxic emissions;
Are durable, as indicated by a wear layer of at least 20 mil;
Are advertised as both water- and scratch-resistant, probably with a tough top layer.
While many brands on the market fit the bill, among the best are Karndean Korlok, Armstrong PRYZM, and COREtec Plus.

What Is Luxury Vinyl Plank Flooring?
Luxury Vinyl Plank flooring, or LVP flooring, is 100 percent synthetic flooring that is made to look and feel like real wood. This allows you to have a real wood look, at a fraction of the cost.
Most LVP flooring is made from mixing and melting polyvinyl chloride resin (PVC), with pigments, calcium carbonate, plasticizers, fungicide, and UV stabilizers to create a solid plastic.

What Thickness Of Vinyl Plank Flooring Is Best?
As a general rule, the thicker the better when it comes to LVP flooring, though how thick you need it depends on how much traffic your floor will need to withstand.
LVP planks generally range from between 4 mm and 8 mm in thickness, with the thicker planks generally being more expensive.
Remember that this is the overall thickness of the plank, which is separate from the wear layer. This is an enforced layer added to the top of the plank to make it more durable and scratch-resistant. For serious use, you will probably want to invest in LVP flooring with at least a 20 mil wear layer.

Can You Put Heavy Furniture On Vinyl Plank Flooring?
It is certainly true that heavy furniture can do serious damage to vinyl flooring, especially if it has any sharp angles. But you can accommodate all but the heaviest items of furniture if you use padding underneath the feet of the furniture pieces.
It is generally a good idea to avoid installing vinyl flooring under permanent fixtures.

How Long Does Vinyl Planks Last?
Most vinyl flooring will come with a domestic warranty of around 20 years. This is a pretty good indication of the lifespan of the floor within a normal home setting.
In commercial settings or homes that have unusually heavy traffic, 15 years is a more realistic estimate of the life of the floor and what warranties tend to match.
But, the life of the floor really depends on how you care for it. Neglect can see the floor looking dowdy very quickly, while proper care can see it last much longer than expected.

What Is The Average Cost To Install Vinyl Plank Flooring?
Vinyl flooring is significantly more cost-effective than most flooring options you will encounter at the home improvement store.
Vinyl  generally ranges in cost from $3.00 to $7.00 per square foot, though be wary of anything costing less than $4.00 per square foot. Remember to buy 10-20 percent more than you need to accommodate trimming and corners.
Also, remember that you need to consider costs related to preparing the space before the floor is laid.
While most vinyl flooring comes with an attached underlayer, this is another thing you will need to invest in if it doesn't. If you are installing the LVP flooring in an area that is likely to be damp or wet, you will also need an additional moisture layer.

Can You Mop Vinyl Plank Flooring?
One of the benefits of vinyl flooring is that it is easy to clean. An old-fashioned mop is the best way to clean your vinyl flooring with just warm water and a bit of dish soap. You can add some white vinegar to the mix if your floor needs a little bit of sparkle and shine.
Make sure to remove all cleaning agents thoroughly with a wet mop and dry the floor thoroughly soon after cleaning.
Never use harsh chemicals or wax on your vinyl floors; it will do more harm than good.

Wrapping Up
Now you know the nitty-gritty about vinyl flooring, you should be able to decide if it is an appropriate flooring option for your next home improvement project.
If you do decide on vinyl, bear in mind that quality matters and take the time to do your research. Also, never buy without seeing and touching the floor yourself. Take advantage of samples to see how it looks in your home and how it will feel under your feet.
It is a good idea to join a few online forums and address any questions and concerns with fellow renovators. You'll be surprised how many people are willing to lend a hand, especially after they have gone through the process.
Try to shop during holiday sales and year-end clearances. And don't forget to sign up for discounts on company websites. Your inbox may get a little full, but you can always unsubscribe after you've purchased your vinyl.
Prepare a list of questions before you hit the stores. Most salespeople are happy to help. If your salesperson isn't willing to answer your questions (or if they try to push you off to carpet), ask to speak with a manager or go to another store.
Don't forget to ask about safety certifications and warranty details. Flooring is a big-ticket item. Make sure you're satisfied before the money leaves your hands.
If you're installing the vinyl, remember to include extra material for waste and replacement. Additionally, make sure you have everything you need before you start your install. If you opt to hire a pro, ask them to provide you with a custom estimate, proof of insurance, and referrals from past jobs.
Good luck with your flooring ventures!
If you have any comments or first-hand experiences with Vinyl Plank flooring, please post them below or share your pictures via our social media.