Wondering if you should purchase NuCore Vinyl Plank flooring?
If you are looking to install new floors in your home, and you want a real wood or natural stone look but don't have the budget, you may want to consider NuCore Vinyl Plank flooring as an affordable alternative.
Unlike the faux-wood flooring of the past, advances in vinyl technology mean it is now possible to get something that looks and feels like the real thing but at a fraction of the price.
For that reason, NuCore is just one of the several vinyl plank flooring options taking the market by storm.
But to make sure your dream interior design isn't ruined by substandard flooring, do your homework before investing.
In this article, we will provide you with an in-depth review of NuCore Vinyl Plank flooring to help you decide if it is the right choice for you.
Is NuCore Flooring Good?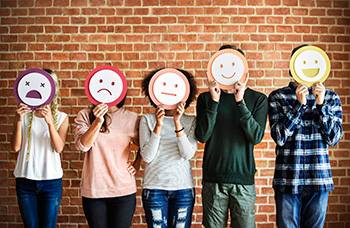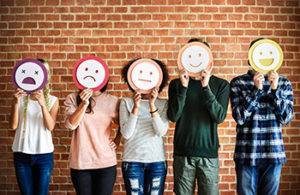 When it comes to luxury vinyl plank flooring, NuCore is an affordable brand that provides a genuine hardwood floor finish upon installation. It is also comfortable to walk on thanks to its cork underlayment, which also helps muffle any sounds.
NuCore comes with an impressive 22 mil wear layer to provide durability, stain, and scratch resistance. However, despite promises about long-term durability, some customers have found that it is more susceptible to scratches and stains than the wear layer would suggest.
Customers have also noted that dirt tends to build up in the grooves between the planks, which can make the floor difficult to clean. The warranty that comes with the floor should also be reviewed closely so you know what is covered.
Overall, this is a nice affordable option for areas where it is unlikely to need to deal with heavy items of furniture that might cause scuffs and scratches and where it isn't going to be subject to heavy-duty dirt. The price point and easy install certainly make it an option worth considering.
The Pros And Cons Of NuCore Flooring
Pros:
Resembles hardwood
Easy installation
Cost effective ($2.35 to $3.80 per square foot)
Can be purchased online or at more than 100 Floor & Decor retail locations nationwide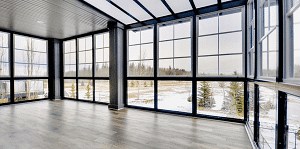 Cons:
Reported to scratch and dent relatively easily despite the wear layer
Grooves between planks tend to hold on to dirt and grime, making them difficult to clean
There have been some cases of the floor losing its sheen
Styles appear to change frequently, which means it may be difficult to find matching replacement planks in the future
How Much Does NuCore Flooring Cost?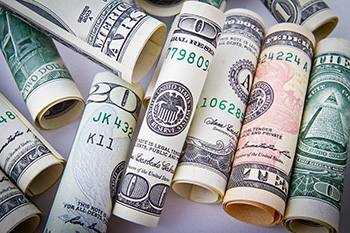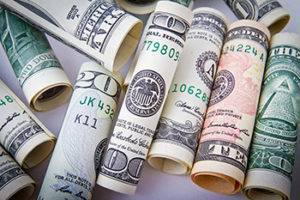 NuCore flooring is at the lower end of the average cost for floors of this type. It costs between $2.35 and $3.80 per square foot depending on what style you go with, with the top quality textured wood finish being at the top end. But really, these planks should comfortably fit into most home improvement budgets.
We highly recommend getting samples before making a purchase. Floor & Decor offers samples on most flooring options. The price for each flooring sample is $3.00, including shipping, and these samples are three by six inches. You can order samples online, up to 10 options at a time. Floor and Decor also offers a $30 discount off your next purchase over $150 when you purchase samples.
Where Can You Buy NuCore?
NuCore is sold exclusively through Floor and Decor stores. Floor and Decor is a national chain, frequented by both contractors and consumers. The company was founded in 2000 in Georgia and has over 100 retail locations nationwide. They also have a user-friendly website with a chat feature that allows representatives to answer questions immediately.
Items can be either shipped to you or can be picked up in store, usually within 5-10 days. NuCore's availability ranges from in-stock styles that can be picked up the same day to special order lines. The store also carries a line of coordinating moldings to go along with your NuCore planks. Be advised, smaller items are not always in stock and may take longer to become available.
Make sure you allow for enough time to receive everything before scheduling or planning an install.
Before ordering anything, read the store's policies on shipping, damages, and returns. You can find these listed on their website.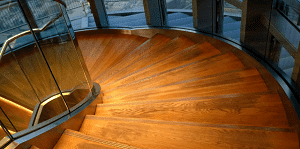 Warranty, Returns And Damage Policies
NuCore offers a limited lifetime warranty on residential installations of their product. This includes:
A guarantee that the floor will be free of manufacturing defects.
It will not stain or fade as the result of exposure to sunlight or artificial light.
That it will not wear through; wear through is considered a total loss of pattern in a minimum area of two square inches – scratches and loss of gloss are not considered as wear through.
That the floor will not stain due to pet urine if the floor is cleaned immediately and the urine is not allowed to dry.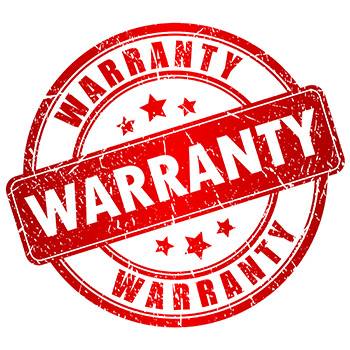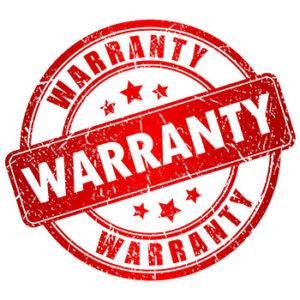 NuCore will replace or refund the portions of the floor in question, but they do not cover labor. But if the claim is approved after one year of purchase, they will only cover a prorated percentage of the material cost, determined by the number of years from the date of purchase.
The same warranty conditions extend to commercial installations for a period of 15 years, excluding "high traffic" areas such as entry foyers and food preparation areas.
The warranty specifically does not cover damage caused by:
Improper installation
Negligence
Water erosion
Abrasion
Extreme heat or temperature
Cleaning other than advised
If you receive damaged goods, contact Floor and Décor's Damages Specialists to arrange for the return of the product and a replacement shipment.
Floor and Décor also accepts returns but requires the customer to cover the cost of the return shipment.
FAQs About NuCore Flooring
Is NuCore Luxury A Vinyl?
If you browse the internet for images of NuCore, you could be forgiven for thinking that it was a hardwood floor line. But in reality, it is a line of vinyl floor planks designed to mimic the look and feel of hardwood floors, at a fraction of the cost.

But cost is not the only reason some people prefer vinyl flooring to hardwood. Vinyl flooring is easy to clean, comfortable underfoot, and can reduce the noise of feet on hardwood. This can be important to people with houses full of kids and pets or commercial spaces with a lot of foot traffic.

But, vinyl flooring is certainly not as durable as hardwood. It can get scratches and scuffs, and it has a tendency to get damaged by sunlight, heat, and water. So, vinyl is not ideal for all locations.

Does NuCore Flooring Scratch And Dent Easily?
NuCore has one of the best scratch-resistant ratings for this type of flooring. Most styles have a 22 mils wear layer, which means that it should stay in tip-top shape even under heavy use, such as from the paws of pets or in commercial areas.

But scratch-resistant does not mean scratch-proof, and if something sharp and heavy abrades against your floor, it will get scratched. Some customers who have purchased the product have noted that it scratched more easily than they had anticipated.

Fortunately, scratches appear brown rather than white, so they blend well with the floor. They probably won't be obvious to see unless you are looking for them. But also be aware that high-gloss finishes are more prone to see scratches and dents than matte finishes.

The floor is also stain-resistant, and although flooring is marketed as 100% waterproof, spills should be thoroughly cleaned and dried within 30 minutes to ensure no stains set in. Unlike some other lines of LVP, they also shouldn't be used in wet room spaces.

Does NuCore Flooring Need Underlayment?
While all floors require an underlayment, NuCore comes with attached cork underlayment, so there is no need to purchase or install this separately. However, if you are laying the flooring directly onto concrete sublayers, you should still install an added vapor barrier layer.

While NuCore has additional anti-microbial protection against mold, skipping this additional layer on concrete may still result in related issues.

This cork underlayment is a lot softer than the plastic underlayment that is used by many other LVP lines, which means that it is both comfortable to walk on and reduces noise. People walking around in shoes upstairs shouldn't sound like a stampede from below.

What Styles Are Available?
One of the benefits of NuCore Vinyl Planks is that there are over 100 different SKUs to choose from. NuCore Vinyl Planks come in a variety of 35 different colors and patterns. Your choices of finish include gloss, scraped, and hand-scraped. Styles range from airy whitewashed gray tones to deeper mahogany shades.

These planks are $2.35-$3.80 a square foot, making them highly affordable. NuCore is sold in cartons that will cover between 19-30 square feet. The average plank sizes are between 6"-7" wide and 48" inches long.

NuCore is available in thicknesses of 5.5 mm – 8.0 mm. NuCore Vinyl comes with a pre-attached cork backing, making it softer on your feet and more comfortable to stand on for prolonged periods. The cork layer acts as padding and helps reduce noise from pet nails and second-floor stampedes.

Some NuCore Planks also feature an anti-microbial layer to help resist mold and mildew. All NuCore Planks are water and scratch-resistant; however, the exact levels may not be consistent across the brand.

How Is NuCore Installed?
NuCore Vinyl Planks are installed with a tongue-in-groove system. This system is DIY friendly and simple to understand. The flooring comes with an integrated cork underlayment, which means there is no need to purchase and install an additional underlayer.

The key to a successful install is to prepare the subfloor adequately.

The planks should not be installed over the carpet or an additional underlayment (except for a poly-film moisture barrier over concrete). Make sure to follow all manufacturer guidelines and pay attention to the specific requirements for the use of vapor barriers. Be advised, the necessary acclimatization time listed on the website conflicts with the product's warranty. Make sure you get written clarification from the manufacturer before you install the flooring.
After preparing the subfloor, lay the planks out from left to right, starting at the longest wall. Make sure you lay out the entire room before beginning the installation. You'll want to see where you need to make any adjustments or cuts before you start working.

Remember to handle the planks with care as the tongues and grooves are pretty delicate.

Work from multiple boxes so you can vary the colors and textures. Always buy about 10% more than you think you'll need. It's better to have additional material on hand in case you run short or need to make more cuts than you initially anticipated than run to the store or order more every time you are short.

There is nothing more frustrating than running out of planks a few feet shy of finishing your project.

When you're ready to install the planks, lock each board to the next at the edges. You can secure any seams by tapping them down with a scrap piece of vinyl and a rubber mallet. Don't forget to leave ¼" for expansion around walls and obstacles.

Don't worry if it's slow going at first. You will get the hang of it. The flooring will go down easier and you will be able to move faster once you become more comfortable with the procedure.

After installation, room temperature must remain in the range of 60°F to 80°F. Temperatures outside of that range may cause the product to expand or contract and lead to visual defects, which are not covered under the warranty.

A special note: if you are installing in areas of direct sunlight such as a sunroom, the manufacturer recommends that planks be glued down in those areas.
DO NOT use a poly vapor barrier as the flooring material must be adhered directly to the subfloor.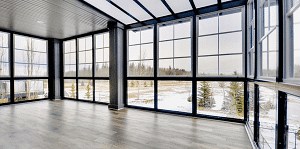 NuCore Vs. The Competition – LifeProof, COREtec, Pergo, And SmartCore
While NuCore is one of the leading new vinyl plank flooring brands on the market, it is certainly not the only option for affordable flooring that looks authentic. Let's take a look at how NuCore compares to some of the other leading vinyl flooring brands.
NuCore Vs. LifeProof
LifeProof, previously known as Allure, offers a similar range of LPV flooring that is designed to look and feel like authentic wood flooring. They offer a similar flooring selection to NuCore, including designs that are more deeply embossed than standard wood-look flooring to ensure they resemble natural grains such as oak, hickory, and pine.
Both brands also feature a soft cork underlayment for comfort and to dampen noise, as well as microbial protection that helps prevent mold. Where LifeProof stands out is that it is 100 percent waterproof, which means it is a better option for wet rooms than NuCore. LifeProof is also formaldehyde- and phthalate-free, which will be reassuring to anyone conscious about bringing harsh chemicals into their homes.
LifeProof has a wear layer of 6 mils, which means it shouldn't pick up any scratches or skid marks under normal use. However, it might not be quite resilient enough to protect against the kind of use that children and animals might inflict on it.
If your floors need to put up with a lot of use, you probably want to invest in at least a 12 mils wear layer. NuCore is a better choice for these homes as many of its product lines feature a 22 mils wear layer.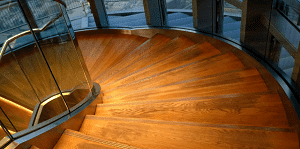 NuCore Vs. COREtec
COREtec, a line of luxury vinyl plank flooring, is manufactured by US Floors and probably looks and feels more like authentic wood than any other vinyl line currently on the market. They even look like beautiful wood planks when you take them out of the box!
They combine real texture and graining and a micro bevel edge for the most authentic hardwood finish. While COREtec's range looks more authentic than NuCore's, you can also expect to pay a little more for it.
When it comes to maintenance and durability, COREtec and NuCore are very much on a par. COREtech features a 20 mil protective wear layer, compared to NuCore's 22 mil layer, which means that both will stand up to heavy traffic, including the kind of traffic you might see in commercial spaces. Both lines use cork underlayment for walking comfort and they also mute any sounds.
If you are planning to install your flooring yourself and you are not a DIY expert, then NuCore is your best choice. It uses a simple tongue-in-groove system. COREtec is quite a bit more complex and will require a crosscut power saw, and this may be best left to the professionals.
But if the surface you are intending to lay your floor on has imperfections, then COREtec is your best option, as it's underlayer helps hide and protect against subfloor imperfections.

NuCore Vs. Pergo
Pergo is probably one of the most trusted brands when it comes to laminate flooring, since they did invent the stuff about 35 years ago. They have an extensive range of hardwood-style flooring, which matches NuCore's, but has a slightly more impressive range when it comes to other textures, such as stone or ceramic styles.
So, if you are looking for something a little bit different, you may wish to start your search with Pergo.
Pergo and NuCore are very similar in terms of the durability of their LVP flooring. Both offer a top of the market wear layer so your floor won't pick up scuffs and scratches and will continue to look good, even if it is dealing with heavy traffic. Both floors are also water-resistant and won't stain after spills if they are cleaned up within about 30 minutes.
If your design project is ongoing and you think you may need to go back for additional flooring of the same style, then Pergo is a good choice. They are a well-established brand that is likely to have back-catalog stock available.
NuCore seems to change their designs more frequently, which means it may be difficult to match your floors if you leave it too long. Both brands are a little unclear on the specifics of their warranty, so clarify this with your retailer before purchasing.

NuCore Vs. SmartCore
SmartCore certainly has fewer design options than some of its competitors in the market, including NuCore, but their design is packed with features that make it a highly desirable flooring.
The high quality of this flooring does mean you need to pay a little more, but it is still highly affordable and you are paying for quality and innovation.
SmartCore's vinyl plank and tile flooring share NuCore's easy tongue-in-groove installation system, but installation is made even easier by its patent-pending rigid constructions, which means it can smoothly overlay any imperfections in the subfloor.
Among other things, this means there is no need to remove other flooring before laying SmartCore on top. Their product is also 100 percent waterproof, so unlike NuCore, it can be used in wet rooms.
However, if you are laying your floor in a high traffic area or one which may need to put up with the abuse of children or animals, NuCore is your best option.
SmartCore offers a nice 12 mils wear protective layer to prevent staining and scratches, but with NuCore, you get an ultra-durable 22 mils wear layer. Nevertheless, while the warranties on NuCore are a little unclear, SmartCore comes with a lifetime warranty on residential wear and a five-year warranty in the case of commercial use.

How To Clean NuCore Flooring
In order to keep NuCore floors looking their best and lasting as long as possible, it is vital to clean them frequently and appropriately. According to the advice provided by NuCore:
The floor should be swept or vacuumed daily using soft bristle attachment.
Damp-mop regularly as needed with cleaners that do not contain wax or oil.
Clean up water spills immediately and do not allow water to sit.
Steam cleaning with residential steam mops is permitted, but it is recommended to use the lowest setting.
Remember that failing to follow these cleaning guidelines can void your warranty.
NuCore also advises owners:
Not to drag or slide heavy objects across the floor.
Not to leave the floor exposed to direct sunlight for long periods of time.
Use felt protectors on furniture and mats under rollers.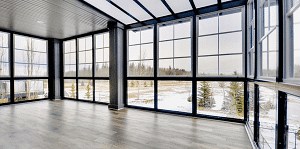 The Final Verdict
NuCore Luxury Vinyl Plank Flooring is an affordable LVP option for those who want a hardwood look in their home but are working within a tight budget. The planks are affordable and the installation is easy; it is something you should be able to do yourself with care. Therefore, it is worth speaking to the specialists at Floor and Decor.
But despite promises from the company in terms of their wear layers and their warranty, some customers have found that the floor is not as durable as it appears, and the warranty contains many exceptions, suggesting it might be difficult to make a claim.
For this reason, NuCore should not be used in high traffic areas, where it is likely to get scuffed or in wet rooms as where it may become stained if not properly cared for.
If you are looking for something more durable and versatile, there are a number of other LVP options on the market that are worth investigating.
Whenever you buy this type of product, always shop around, get details in writing, and know what you're buying before the money leaves your hands.
If you have any comments or first-hand experiences with NuCore flooring, please post them below or share your pictures via our social media.
Back to Top