Hardwood floors are expensive and prone to damage. However, you love the elegant look, which leads you to your current dilemma.
How do vinyl plank vs. engineered hardwood compare? Are these two flooring types comparable to hardwood but with added benefits? Or are they just not worth the hype?
This guide will explore two types of flooring. They are quickly emerging as popular favorites among homeowners and consumers. Before you pull out your wallet, though, start here.
We'll evaluate the quality, value, benefits, and drawbacks of vinyl plank and engineered hardwood. We will also help you make the wisest flooring purchase decision.
Side-by-Side Comparison
| | Vinyl Plank | Engineered Hardwoods |
| --- | --- | --- |
| Durability | Extremely durable. Resistant to scratching. Can tear or dent. | Can be scratched or chipped. |
| Waterproof | Yes | More water resistant than hardwood flooring |
| Cleaning | Can be wet mopped or steam mopped. No waxes. | Can be cleaned with a damp mop or cloth with a cleaner designed for engineered hardwood |
| Maintenance | Replacement planks when needed | Can be refinished. Can be repaired with wood putty and stain. |
| Pet-Friendly | Yes | Yes |
| Styles | Multiple colors, finishes, and wood species such as oak and pine | Many colors, finishes, and wood species, including exotic hardwoods |
| Installation | Floating floor, peel-and-stick | Floating floor, glue-down, nail-down, staples |
| Lifespan | 5 to 20 years | 20 to 100 years |
| Good for Allergy Sufferers | Yes | Yes |
| Refinishing | No | Yes, for some products |
| Flooring Guide | Vinyl Plank Flooring Guide | Engineered Hardwood Flooring Guide |
Durability
One of the big reasons that flooring like laminate, vinyl plank, and engineered hardwood are becoming popular choices among consumers is because hardwoods look great, but they're not easily replaceable.
Sure, hardwood can last for years. However, rowdy kids, pet claws running across the floor, and even moving furniture can result in scratches, dents, and other damage.
Vinyl plank is becoming extremely popular in households with children or pets. That is because it is so resistant to scratches and damage. Regular household traffic and even heavier traffic is no match for vinyl plank flooring.
Another benefit is that vinyl plank is completely water-resistant. This means that it can be installed in below grade rooms like basements or rooms that are humid and moist, like bathrooms or laundry rooms. It will not warp, buckle, stain, or become ruined like hardwood flooring.
Vinyl plank isn't completely indestructible, though. Because it is made of soft vinyl, it can tear like other types of vinyl flooring. This typically occurs when something sharp or heavy is dropped or dragged over the flooring.
Vinyl plank can also dent under the weight of furniture and appliances. Low-cost coasters can be purchased to prevent this problem. Another problem is potential fading, but shades, blinds, and area rugs can prevent this problem in areas that are exposed to heavy sunlight.
Engineered hardwood is different from solid hardwood because it is layered. While the top and bottom layers are crafted of real world, plywood layers are added in between. This makes the flooring more durable against moisture and humidity.
Because the top layer is real wood, engineered hardwood is susceptible to scratches just like traditional hardwoods. However, it is more resistant to dings, and some flooring brands use a finish that is more resistant to scratches.
Unlike traditional hardwoods, engineered hardwood can become wet. This means you can use it in rooms like bathrooms, laundry rooms, kitchens, or basements where humidity or moisture would otherwise ruin a hardwood floor.
Like vinyl and other types of flooring, engineered hardwoods can fade when exposed to heavy sunlight. To prevent this problem, you can use area rugs in areas exposed to sunlight. You can also use blinds, shades, or curtains can on windows to block incoming sunlight.
When compared to each other, vinyl plank is the most durable. Even though there is the possibility that it will rip, its resistance to water and scratching make it the ideal flooring for most households, even those with children and pets.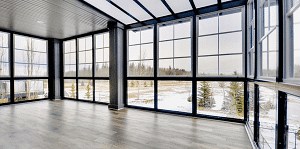 Back to Top
Styles & Colors
Everyone has different tastes when it comes to their home's interior, so when choosing a flooring, consumers want to have lots of options. How many choices will consumers have when purchasing vinyl plank or engineered hardwood?
Vinyl plank flooring is available in many colors, from white and light gray to rich browns and ebony. This flooring is made using a printing process that replicates the look and even the feel of real hardwoods. Vinyl plank mimics the look of many species of wood, including oak and pine.
Engineered hardwood is made with layers of real wood, so it is available in many of the same shades as traditional hardwoods. It is also available in almost every species, from more common woods like oak, maple, and walnut to exotic species including tigerwood and African mahogany.
Though vinyl plank has its share of colors and styles, engineered hardwood offers a much larger variety. With styles including rustic, classic, and modern, engineered hardwood provides many different options for consumers.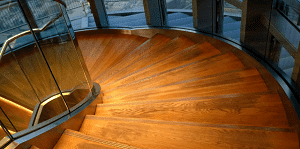 Back to Top
Care & Maintenance
Beautiful floors look great, but often, consumers underestimate how much work it requires to keep flooring like hardwood looking its best. Do vinyl plank and engineered hardwood floors require as much upkeep, and how do they compare to each other?
Vinyl flooring is one of the easiest floors to care for and maintain. Since it is completely water-resistant, it can get wet, which means that you can use a wet mop or a steam mop, unlike other types of flooring like hardwoods.
You can clean vinyl plank daily using a broom, dust mop, or vacuum cleaner meant for hard floor use. When it's very dirty, sticky, or dusty, you can do heavier cleaning with a steam mop using just water or a mop with white vinegar and water or a mild cleaner.
Never use cleaners with wax or wax polishes on vinyl floors. That will put a buildup on the flooring you will need to strip. If the flooring seems to lose its shine, you can apply no-wax polishes made for use on vinyl floors.
You do not need to do virtually any maintenance to keep vinyl floors looking their best. Use furniture coasters to prevent dents and scratches. You should not expose the floors for prolonged periods to sunlight. That can cause fading.
If vinyl planks become damaged, you will need to replace the entire plank. Luckily, this isn't a very difficult job, and most people can tackle it themselves. You cannot sand or refinish vinyl floors, and you will need to replace old, damaged floors.
You will need to take special care when cleaning engineered hardwood floors. However, they are much easier to clean than traditional hardwoods.
For regular cleaning, you can sweep the floor with a broom, dust mop, or vacuum it with a vacuum cleaner for use on bare floors. When you need to do heavier cleaning, you can use a damp cloth or mop with a cleaner made for engineered hardwood flooring.
You can repair engineered hardwood flooring using wood putty and stain. Depending on the thickness of the top layer of wood, you may refinish engineered hardwoods in the future if you need to. However, you should follow all manufacturer's specifications and instructions to ensure that you can refinish the floor.
Both types of flooring are fairly easy to clean and maintain. Because vinyl plank is maintenance-free and has no special considerations other than to use no-wax cleaners, it comes out on top for this round when compared to engineered hardwoods.

Back to Top
Installation
Consumers on a budget not only need to consider the overall price of flooring but the cost of installation as well. In some cases, paying a professional to install flooring can cost more than the flooring itself – not ideal for anyone that has a tight budget.
This is why so many consumers opt to tackle the projects themselves. With so many video tutorials and step-by-step instructions online, some flooring can be easy to install, but others just aren't worth the hassle. How do vinyl plank and engineered hardwoods stack up when it comes to ease of installation?
With vinyl plank, there are two different ways to install this flooring. The first way is by installing it as a floating floor. This installation method works with vinyl plank that has a tongue and groove design, allowing each plank to click together.
When aligned properly, the planks fit together tightly and you do not need to glue or nail them to the floor. This installation is similar to laminate and requires very few tools. You can complete the job using just a measuring tape and a utility knife to cut planks to size.
The other way to install vinyl flooring is to simply stick them to the floor. This can only be done with peel-and-stick planks, which have a paper backing. You can remove the paper backing to reveal adhesive.
Then, align the planks and simply stick them to the prepared subfloor. As with a floating floor, you can complete this job using just a utility knife for cutting and a measuring tape. Peel-and-stick planks are one of the easiest types of flooring to install, even for DIY newbies.
For the installation of engineered hardwoods, there are four different methods you can use. A floating floor is available, similar to vinyl plank, which doesn't require adhesives or nails.
Nail-down floors, glue-down floors, and floors that you staple to the subfloor are also available. These require a bit more work, as well as more tools and supplies including but not limited to staple guns, a drill and drill bits, and a table saw.
Putting down engineered hardwood isn't completely impossible, but it is more of a challenge, especially for consumers who opt not to choose a floating floor. You will need to purchase underlayment and put it on the subfloor before starting installation, adding more work and an extra expense.
Because it doesn't require many tools and just a little know-how, vinyl plank surpasses engineered hardwoods when it comes to ease of installation.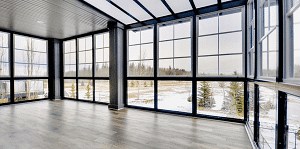 Back to Top
Pricing
Flooring can get expensive, as any consumer who has visited their local home improvement store already knows. In addition to considering the price of the flooring, additional materials, tools, and installation can add thousands of dollars to the cost.
On average, consumers should expect to pay between $1 and $4 per square foot for vinyl plank, which is extremely affordable. Vinyl Plank installation costs generally run about $4 to $7 per square foot, although many homeowners choose to tackle the task themselves.
The average cost of engineered hardwood flooring is about $8 per square foot, although pricing may be higher or lower depending on the flooring selected. The average cost of installing engineered hardwood is between $7 and $10 per square foot.
Vinyl is the more affordable flooring option when compared to engineered hardwood floors. Homeowners can keep the costs even lower if they choose to complete the installation themselves.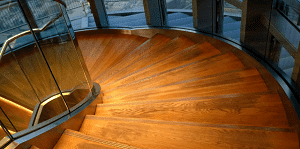 Back to Top
Lifespan
Installing new flooring is a big task and expense, so it only makes sense that homeowners want a floor that will last. Between vinyl plank and engineered hardwoods, which flooring stands the test of time?
On average, vinyl flooring should last for 20 years or longer. However, if you select a thinner vinyl, you may need to replace this flooring after just 5 to 10 years.
On the other hand, engineered hardwoods are built to last. This flooring will last for a minimum of 20 years with proper cleaning and maintenance.
In some cases, hardwood flooring can last up to 100 years or even longer. Of course, the amount of wear and tear through the life of the flooring, as well as how well you care for it and maintain it, may affect this timeline.
When it comes to which has the longer lifespan, engineered hardwoods are the clear winner. This flooring can easily retain its beauty for many, many decades, from one generation to the next.
FAQ
What is the difference between luxury vinyl plank and engineered vinyl plank?
Although luxury vinyl plank and engineered vinyl plank are extremely similar, one difference will help you differentiate these two flooring materials. EVP has a core layer that is more rigid and thicker than the core of LVP. The wear layer of EV planks is also thicker to withstand high traffic without noting signs of wear and damage.
 
Luxury vinyl planks have a flexible core, are thinner, and therefore are less durable and more prone to damage. If you opt for EVP when buying floors you can expect them to last longer than LVP and be better heat and sound insulators.

Is LVP or EVP better?
In general, luxury vinyl plank and engineered vinyl plank are two very similar materials. As we mentioned, the main difference between the two is that EVP is made of a higher quality core, which makes it more durable, and the wear layer is more rigid and thicker. Therefore, it's safe to say that EVP is a slightly better alternative than LVP.
 
In terms of maintenance, both types of vinyl planks are easy to care for. In addition, both come in a variety of colors, shades, finishes, and styles, so you'll find it straightforward to pick one for your home.

Is engineered wood better than LVT?
Luxury vinyl tiles are a form of vinyl flooring that comes packed in the form of tiles. Engineered wood and LVT are two different flooring types, both of which are pretty durable and come in various colors and styles. Engineered wood is even more durable than LVR; it can increase the value of your home and can be refinished and repaired.
 
Luxury vinyl tiles are more resistant to scratches and damage; however, they won't increase your home's value. If one of the tiles does get damaged, it's straightforward to replace them and the floor will look as good as new. In addition, most LVTs are waterproof.
Final Verdict
Both vinyl plank flooring and engineered hardwoods have their benefits and drawbacks. Anyone looking for a low-maintenance, budget-friendly flooring. You'll want one that's extremely durable and easy to install. You will be pleased with all that vinyl plank has to offer.
On the other hand, if someone is looking for a long-lasting flooring that's lower-maintenance than traditional hardwoods and comes in a variety of colors and wood species, they can't go wrong with the purchase of engineered hardwoods.
Both flooring types are great alternatives to traditional hardwood flooring. Before making the purchase, consumers just need to evaluate what they want in their flooring, how long they want it to last, and what they're willing to spend for their next home improvement project.

Back to Top
Back to Top