Homeowners are always looking to spruce up their floors in a way they can afford. Vinyl plank flooring has become the popular way to renovate floors and so we are giving you a comprehensive Shaw LVP review.
The Shaw vinyl plank flooring is one of the best products on the market at the moment and for good reason. With many years in the industry, Shaw flooring provides high-quality vinyl flooring that lasts.
What's more, Shaw LVP flooring is affordable, so you can give your home a makeover that won't break the bank.
In today's review, we'll be covering features, style options, and information on where you can get Shaw flooring.
So if you want to know more about Shaw LVP, then continue reading. It may be the flooring you need to add a modern touch to your home.
Features
Shaw flooring has been around since the 1950s and officially became Shaw Industries in 1951. While it originally focused on carpet flooring, the company began producing hard surface flooring in 1993.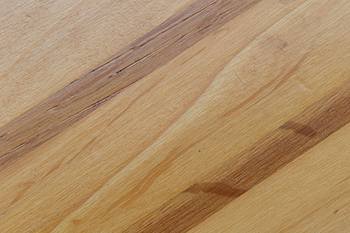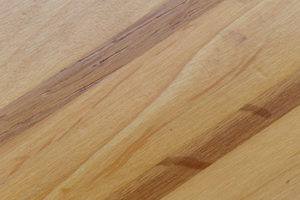 Shaw has become a leader in vinyl plank flooring, producing seven lines of luxury vinyl planks within the Floorte collection. Within each line, you can find many different variations and species.
Their vinyl plank flooring comes in designs to fit any style preference and budget. You can find planks that range from 2 mm in thickness all the way up to 6.5 mm.
The flooring is elegant-looking, comfortable to walk on, and quiet. It's a great fit for families with children or pets.
The majority of these planks can be installed easily in just a few hours without too big of a mess. And you can lay them directly over hard-surface subfloors (like tile or laminate).
Shaw's vinyl plank flooring is durable, water-resistant, stain resistant, and great for high-traffic areas.
The company offers LVP with fiberglass filling that is made from virgin vinyl. Virgin vinyl is considered less toxic and more durable than recycled vinyl.
Additionally, Shaw LVP is easy to clean. Most products feature Shaw's OptiClean technology, which helps the flooring resist tough stains.
Overall, Shaw vinyl plank flooring offers good quality products at a reasonable price point.

Where To Purchase Shaw LVP Flooring
You can purchase Shaw LVP vinyl flooring from any of the available brand stores near you. Unfortunately, there isn't a way to purchase vinyl flooring directly off of the Shaw Floors website. On the other hand, the Shaw Floors website has a store locator where you can find a retailer that's near you to purchase your vinyl flooring.
There are also other branded retail stores where you can buy this particular vinyl floor product. You can get Shaw vinyl plank flooring at Home Depot, where you can order products online and have them shipped to you. This is a convenient option for those who don't have a Shaw Floors shop near them.
Shaw LVP is featured in other major home improvement stores, namely Menards and Lowes. Wayfair is another online store that offers Shaw LVP products.
Styles & Options
Shaw offers a variety of LVP to choose from. Their seven different lines of vinyl planks are Premio, Classico, Aviator, Navigator, Easy Street, World's Fair, and Urbanality.
Premio and Classico are their two top lines, and each has a total thickness of 6.5 mm.
Premio is their trendy, high-end line—and the most expensive. It offers styles that have a battered or "rain struck" look, a 20-mil wear layer, and beveled edges.
Classico is similar in quality but offers more traditional wood-look flooring. It is also less expensive than Premio, has a 12-mil wear layer, and micro-beveled edges.
Aviator, Navigator, and Easy Street are Shaw's midline LVP flooring options.
Both Aviator and Navigator are 6 mm thick and have 3.2-mil wear layers. Easy Street has a 4 mm thickness and 20-mil wear layer.
Aviator LVP comes with Versalock technology and squared edges. It offers basic wood looks like oak and scraped hickory.
Navigator also has squared edges and is an embossed flooring with scraped style wood designs.
Easy Street LVP has locking planks and a large beveled edge that looks very realistic. The Easy Street collection offers wide grain planks that come in darker shades of wood.
World's Fair and Urbanality are Shaw's two economy lines of vinyl plank flooring. Both of them are 2 mm in thickness, and you have the option of either 6-mil or 12-mil wear layers.
These two types of LVP are both glue-down options. World's Fair has some options that are embossed; however, Urbanality does not.
The cost per square foot of these vinyl plank floors can vary depending on where you live. However, they generally range from over $4 per square foot for the high-end Premio to about $1.50 for the economy style World's Fair LVP.
Installation
Shaw Vinyl Plank Flooring, like most other LVP products, is fairly easy to install. As mentioned earlier, Shaw claims that most of its LVP can be installed in just a few hours and with very little mess.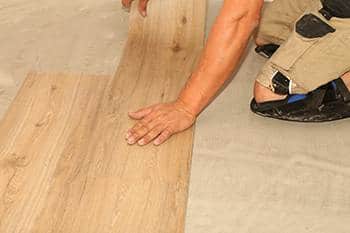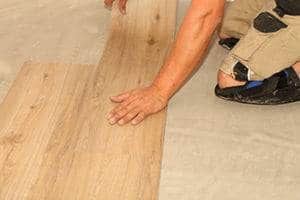 This flooring is also one that you can easily install yourself and requires very few tools to do so. You may need a tapping block or soft-faced hammer, which are both inexpensive to buy.
Most of these luxury vinyl planks have either locking technology or are glue-down planks. And in most cases can be installed directly over a subfloor.
Just make sure that your floor is fairly level and clear of debris and dirt before you begin.
You can also hire a professional to install these planks for you, especially if the floor needs some additional work to prepare it for the planks.
Even if you do pay for installation, the project should be less costly than other flooring projects.
Pros And Cons Of Shaw LVP Flooring
Pros:
Water resistant
Wide selection of vinyl flooring colors
Durable
Easy to install
Designs to fit any style preference
Made with premium materials
Easy to maintain
Cons:
More expensive than other types of luxury vinyl flooring
Might fade over time
How To Clean Shaw LVP Flooring
One of the advantages of Shaw luxury vinyl planks is that they're easy to maintain. This flooring doesn't require extensive cleaning to keep them in tip-top condition. You don't need to wax or polish the Shaw vinyl flooring, and you don't need to use chemicals to preserve its shine.
Follow these ease steps to keep your Shaw LVP flooring clean:
Sweep your Shaw luxury vinyl flooring regularly to get rid of dust, dirt, and loose grit. Additionally, you can use a vacuum cleaner to suck up all the dirt on your floors.
If you accidentally spill liquids on the floor, you must mop it up immediately. Or use a paper towel to blot the spill and then wipe it clean with a damp cloth.
Shaw sells a hardfloor cleaning spray that can also be used on vinyl. Simply spray the surface of your vinyl floors with the Shaw cleaner and use a dry mop to wipe away the dirt. The cleaning aid doesn't require rinsing.
For deep cleaning, you can use a mild detergent that's safe for vinyl floors, and a damp microfiber mop to wipe away stubborn dirt.
Avoid using steam and harsh chemicals on your Shaw LVP flooring.
Warranty And Return Policies
The 12-mil Shaw vinyl plank flooring has a 30-year residential warranty and a 7-year commercial warranty if you install the floors in offices. All 20-mil vinyl floor products are covered by a lifetime limited warranty and a 10-year commercial warranty.
It should be noted that that the Shaw warranty will not apply under the following circumstances:
Damage from tape, scuffs, punctures, cuts, burns and lack of furniture rests
Mildew or above-average humidity levels or any problems with moisture
Noncompliance with installation guides
Improper maintenance
It's important to follow the installation instructions if you're doing it yourself, so that your floors will still be covered by your warranty. With any improper installation methods, Shaw won't consider replacing your vinyl planks.
FAQs About Shaw LVP Flooring
Is Shaw Vinyl Plank Flooring Good?
Shaw vinyl plank flooring is an excellent product. Take a look at any Shaw vinyl plank flooring reviews and you'll notice that many homeowners prefer this product. This is because Shaw luxury vinyl planks are durable, and there's a wide selection of colors to pick from.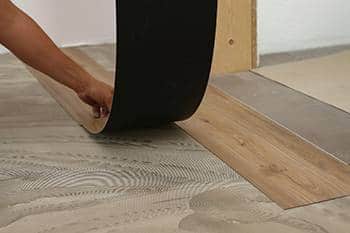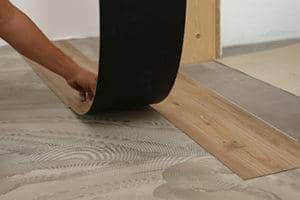 The Shaw vinyl plank flooring is quick and easy to install and versatile too. You can place these planks in many parts of your home such as bedrooms, living rooms, and hallways. You'll also appreciate how easy it is to maintain the Shaw LVP floors.
These Shaw LVP floors are made to keep their integrity and won't lift or scratch over time. Although the Shaw luxury vinyl planks are pricier than other flooring products, they are economical because they're robust. You won't find yourself replacing Shaw planks any time soon.
Since the Shaw LVP flooring is durable, you can install it in high-traffic areas such as hallways or even restaurants.

What Is The Best Shaw Vinyl Plank Flooring?
Premio is known to be the top-rated luxury vinyl plank flooring from Shaw. It's the brand's trendy, high-end line of vinyl flooring. The Premio flooring has a more rustic look, with beveled edges and 20-mil wear layer. This makes Premio perfect for rustic, chic interior decor.
Similar to all the other lines of Shaw products, Premio is extremely durable, but it also comes at a high price. So if you want another product from Shaw that has the same high rankings but at an affordable price, then try Classico.
The Classico Shaw range has the same advantages of Premio, such as durability, ease of maintenance, and versatility, but it has traditional wooden finishes. Shaw Classico luxury floor planks are suitable for elegant or country-style aesthetics.
These Classico Shaw vinyl planks come in a variety of shades, and they have micro-beveled edges with a 12-mil wear layer.

Is LVP Or EVP Better?
EVP (engineered vinyl plank) flooring is considered better than LVP. This is because EVP has the durability of LVP but it's easier to install. EVP also has a more realistic hardwood finish and texture.
Furthermore, EVP has a high-density floorboard core. This type of vinyl flooring is thicker than glued-down versions, which are 8mm thick and similar to laminate or engineered hardwood floor types.
Engineered vinyl planks are waterproof. So you can install EVP in areas with high humidity or places where there are plenty of liquid spills such as the kitchen.
EVP is made up of three layers. The top finish is vinyl, which gives it that wooden aesthetic. In the middle of the EVP is a high-density core board. Underneath the EVP is a cork layer for additional cushioning. The EVP floors are more resilient and versatile because you can install them in bathrooms as well as bedrooms.

What Are The Disadvantages Of Vinyl Plank Flooring?
Some vinyl floor planking isn't waterproof. Therefore, you have to take extra precautions when you clean your floors. You can't use mops that are drenched with water; you have to use damp cleaning tools. Additionally, vinyl floor planks have a shorter lifespan than hardwood floors.
You can't refinish vinyl flooring, so you have to replace boards when they get damaged. The vinyl boards are also not easy to replace, especially if they're glued down during installation. If you select low-grade vinyl flooring, it can get punctured easily by sharp objects.
That's why it's important to select LVP such as Shaw, because this vinyl floor range is durable and can offer you many advantages that outweigh the cons. The only drawback of Shaw's LVP is that it's expensive, but the price is worth it.

Is Shaw Vinyl Plank Flooring Waterproof?
Yes, Shaw vinyl plank flooring is water resistant, so you can install these luxury vinyl planks in any part of your home. They're also stain-resistant and perfect for areas that have high foot traffic such as hallways, dining areas, and entryways.
Since the Shaw luxury plank floors are waterproof, you can install them in your home even if you have pets or children. You don't have to worry about rushing to mop up when it's a rainy day and people tread puddles onto the LVP flooring, because it can withstand the water.
The vinyl flooring won't lift or bubble over time, even when exposed to excessive amounts of water.

How Do You Clean Shaw Luxury Vinyl Plank Flooring?
To clean your Shaw luxury vinyl plank flooring, you must use either a mild detergent or the Shaw cleaning spray. You must also use microfiber mops to avoid scratching the surface of the flooring. Even though the Shaw LVP flooring is waterproof, it's still advised to use damp mops and cloths to clean your floors.
You should also use a vacuum cleaner or a soft bristle broom to sweep away dust or other types of dirt regularly from your floors. Don't use abrasive cleaning aids or tools because they will destroy the integrity of your LVP floors. Always adhere to the maintenance steps when cleaning your vinyl planks, to increase the longevity of your flooring.
If you clean your LVP floors correctly, you won't have problems with scratches or lifting of planks over time. One of the main advantages of Shaw LVP flooring is that it's easy to clean. A simple sweep and mop is all it takes to keep your Shaw LVP flooring clean.

How Much Is Shaw Vinyl Plank Flooring?
The average cost per square foot of Shaw vinyl plank flooring is $4 for the Premio range. For the World's Fair LVP you can expect to pay around $1.50 per square foot of flooring. These costs are only for the materials of the vinyl flooring. Therefore, it doesn't include shipping or installation costs.
The costs of Shaw LVP will also depend on where you're from and the Shaw range you decide to use. If you're on a budget, then pick the cheapest of the Shaw lines, which is the Floorte Valore. The Floorte Valore flooring has a fold and tap lock feature that makes it easy to install.
Floorte Valore's locking system makes this flooring waterproof, because the boards will be installed tightly to prevent liquids from getting under the planks. There is also a wide range of colors to choose from, which makes Floorte Valore ideal for residential or commercial settings.

Can You Put A Refrigerator On Vinyl Plank Flooring?
No, you shouldn't put heavy appliances onto vinyl plank flooring because that can put a lot of strain on the flooring and cause it to tear or tarnish. Additionally, fridges will leak when there are power outages or when the fridge stops working, which can also cause major damage to your vinyl floors.
On the other hand, there is a way you can protect your LVP flooring if you have heavy appliances resting on the surface of the planks. Use a large durable floor protector underneath these appliances. You can also install small wheels on the bottom of your appliances so that they're easy to move and to prevent them from scratching your vinyl floors.
If you don't have wheels to place on the bottom of your appliances you can put pieces of material under them that will allow you to slide the heavy machines on your floors. The fabric will also prevent your vinyl floors from scratches or dents that may occur when shifting appliances around.

Does LVP Increase Home Value?
No, LVP doesn't increase home value because it's not as long-lasting as hardwood floors. On the other hand, this type of flooring is more affordable when it comes to replacing or installing hardwood floors. Vinyl can cost between $0.75 and $4 per square foot, and it can last between 10 and 20 years.
Although LVP doesn't increase home value, this type of flooring looks stunning because of the various designs and colors it comes in. So if you want to resell your house, you could get it done a lot quicker because people will love the aesthetics of your luxury vinyl plank flooring.
Furthermore, if the new homeowners want to replace or redo their LVP flooring, they can do so at a much lower price than replacing or refinishing hardwood floors.

How Much Does LVP Installation Cost?
Professional installation for LVP flooring will cost you around $2.49 per square feet for mid-grade flooring. To upgrade your flooring, it will cost you in the range of $2.14 per square foot. Removal of any carpets or underlayments will cost you approximately $0.01 per square foot in addition to installation.
These fees exclude any taxes or permit fees you may have to pay the company you're hiring to install your LVP flooring. On the other hand, LVP installation is one of the easiest DIY projects. So if you want to save on labor costs, you can install your vinyl flooring yourself, which can cost you on average between $600 and $2000.

Can You Install LVP Flooring In A Bathroom?
Yes, you can install luxury vinyl planks in your bathroom. LVP is cheaper than luxury vinyl tiles, but it does have the same aesthetics. Furthermore, luxury vinyl planks are water-resistant so it can be installed in damp and humid areas such as the bathroom.
People prefer to use vinyl planks for their bathrooms because these planks don't have seams for water to seep through. It also adds a unique feature to your bathroom. LVP isn't slippery, so it's a safer alternative to tiles.
If you want to install luxury vinyl planks in your bathroom, then you'll be spoiled for choice if you use Shaw flooring. There are many colors and wood patterns that will complement the aesthetics of your bathroom.

Must You Remove Your Toilet When Installing LVP Flooring In Your Bathroom?
Yes, it's advised that you temporarily remove your toilet when installing LVP flooring so that you can achieve even flooring patterns. Some people choose to install their vinyl planking around the toilet, but this can increase the amount of work and may look uneven if it's not done correctly.

What Should You Avoid Using On Your LVP Flooring?
You should never use an abrasive cleaning aid on your luxury vinyl flooring because it will scratch the surface of the vinyl or it can make it look dull. Furthermore, you should avoid using a wax or solvent-based polisher on your vinyl flooring because it could damage the finish.
Avoid using hard-bristled brooms and scrubbing brushes when cleaning your LVP flooring. After installing new LVP flooring, don't place heavy furniture on the floors for at least 48 hours. Use floor protectors where you can, especially under heavy cabinets that are difficult to move.
Don't place rubber or latex mats on your vinyl flooring because they can sometimes cause stains or discoloration on the surface of your floors. Synthetic and natural rubber isn't safe to use on vinyl flooring because it reacts to the chemicals in the vinyl, which causes stains.

Is Shaw Vinyl Flooring Safe?
Yes, Shaw vinyl flooring is safe because the LVP has a slip-resistant surface. Additionally, Shaw LVP is certified by FloorScore, which is an industry certification. It means the Shaw flooring has been tested for VOC (volatile organic compounds), which are indoor air pollutants.
The Shaw LVP flooring has a low VOC, which means it's safe to install in your home especially if you have pets and children. It won't cause harm to your health, and since the LVP flooring has a non-slip surface, it's safe to install in areas with high foot traffic.
Shaw also uses virgin vinyl, which is less toxic than recycled PVC flooring that many other manufacturers sell.

Can You Install Shaw LVP On Any Level Or Over Subfloors?
You can install Shaw luxury vinyl planks and tiles on any level of your home including attics and basements. Since the planks are water-resistant, they won't expand in areas that are damp. What's more, you can install your Shaw LVP flooring on any subflooring provided it's in excellent condition.
Simply ensure you fill in any gaps on your subfloors so that they don't cause damage over time. If you're installing your Shaw LVP over tiles, then perhaps select the Floorte Pro for the task. The Shaw Floorte Pro has a polymer and stone core that will prevent the lines or gaps from the tiled subflooring from showing through.
If you're installing your Shaw LVP over tiles, you may need an underlayment. This underlayment provides extra cushioning and also sound-deadening benefits so that your planks don't make squeaking or creaking noises when you walk.
You may need underlayment if you're installing Shaw LVP on a wooden subfloor, to deaden sound. This will be especially helpful if you're living in an apartment building on the top floor.
Lastly, if you're installing Shaw luxury vinyl planks on concrete subfloor with moisture problems, it's advised to add a vapor underlayment. The underlayment will provide extra insulation during winter too.

Does Shaw Provide Realistic Wooden LVP Flooring?
Shaw provides high-definition flooring. Shaw's vinyl plank is made by using the EIR (Embossed in Register) technique. Impressions are taken from real wooden planks and formed into molds. The molds are used to create realistic wooden finishes and textures on vinyl planks.
These embossed LVP look like genuine wooden planks with real wooden textures and colors. So you can have a floor that looks like it's done with real hardwood planks, thanks to the realistic three-dimensional appearance of the design.
You can have the appeal of hardwood floors with Shaw LVP but at a fraction of the cost of what you would pay for real hardwood flooring. Shaw has many designs for you to pick from, so you can achieve rustic, chic, or elegant interior styles in your home.
Hardwood floors are expensive, and they can be difficult to maintain. They also don't do well in areas with high humidity. So it's best to select LVP flooring so you don't have to contend with all the disadvantages of hardwood flooring.
The Verdict
Shaw is a popular flooring brand because they've been in the industry for many years and have an excellent reputation. That's because any type of flooring you purchase from Shaw guarantees exceptional quality. There are many companies in the industry that sell luxury vinyl flooring, but it's advised that you take precautions because these products may have a high level of volatile organic compounds.
On the other hand, Shaw offers safe LVP products that are not harmful to your health. So if you have children or pets, Shaw LVP products will be the ideal choice for you because they're non-toxic.
Shaw offers luxury vinyl plank flooring in a variety of rustic and elegant shades to suit all types of interior designs. There are some Shaw LVP flooring products that come at affordable prices that will be ideal for your budget.
The Shaw vinyl planks are easy to install because the company offers adhesive options as well as locking systems. So you don't have to hire a professional to do the installation for you, because you can do it yourself easily.
We hope that you found the information you were looking for in our Shaw LVP review. Have you used Shaw floor products before? If so, what was your experience? Let us know what you think of Shaw flooring by leaving a comment below. We'd be happy to hear from our readers.
Back to Top