In this review, we're taking an in-depth look at Mannington Vinyl Plank Flooring.
Twenty years ago, vinyl meant tacky, fake-looking flooring. But the technology has come a long way since then. It is now possible to get luxury vinyl plank (LVP) flooring that looks like genuine hardwood, stone, or tile, but at a fraction of the cost.
In addition to offering savings, LVP (or LVT) flooring is easy to install, and more durable and easy to maintain than hardwoods. It can also be installed in areas such as bathrooms and basements where moisture is present, spaces where hardwood is forbidden.
But not all LVP flooring offers the same level of quality, and if you aren't careful, you can end up with flooring that looks just as fake and cheap as vinyl flooring did 20 years ago.
But we recommend Mannington Vinyl Plank Flooring as one of the brands you can trust when you are looking for LVP flooring. They offer good prices, at between $3.50 and $5.50 per square foot, which is pretty much the industry average but with above-average quality.
Read our full Mannington LVP flooring review to decide whether they are the right brand for you.
The Advantages Of Vinyl Plank Flooring
Luxury vinyl plank (LVP) flooring has become one of the more notable trends in home building and remodeling. LVP claims that it lets homeowners get the wood look but without the wood price or inconvenience.
With new, realistic designs coming to market every year, you can find LVP flooring that looks like genuine hardwood or even stone. But unlike hardwood flooring, LVP is affordable, easy to install and maintain, durable, and versatile. DIY installation can also help you save a lot of money.
Mannington LVP floors offer all these advantages, plus being soft underfoot so that it is easy on the knees and sound-absorbing, so less footstep echoes around your home.
Ease of cleaning is another major advantage, requiring only sweeping and occasional mopping. Vinyl planks are durable and resistant to most drops, spills, and temperature/humidity fluctuations. You can even install LVP flooring in areas where you have a lot of moisture such as bathrooms and basements.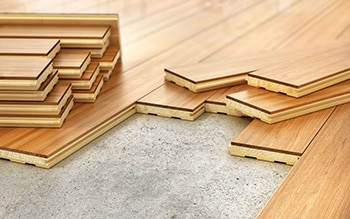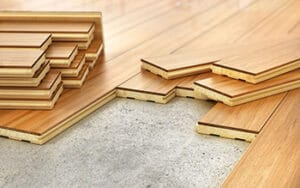 In case you are still shopping multiple flooring types for your project (i.e. wood, tile, laminate, carpet, etc.),, check out our recent article on the pros and cons of vinyl plank flooring.
The Disadvantages Of Vinyl Plank Flooring
But of course, no flooring is perfect, and you should be aware of the compromises you are making when you invest in vinyl plank flooring.
First and foremost, while it may look like solid wood flooring, unlike genuine hardwood floors, vinyl flooring will not add much in terms of value to your home. Plus, while your hardwood floors can last upwards of 100 years with resurfacing, most vinyl floors have a lifespan of about 20 years. And once a plank is damaged, there is no way to repair it—it must be replaced.
Also, remember that, while LVP flooring is more durable than solid wood floors in terms of scuffs and scrapes, it is not scratch-proof. It is also susceptible to fading in direct sunlight.
Finally, there are environmental and health concerns. The majority of vinyl flooring is not biodegradable, so when you rip it out and dispose of it, it will sit in landfill forever. Further, some vinyl flooring emits volatile chemicals, called VOCs, which can compromise the air quality of your home and result in health issues.
About Mannington
Mannington is a 4th-generation, family-owned company based in New Jersey. The company offers a large product collection including vinyl (rolls), laminate, luxury vinyl plank, and engineered hardwood floors.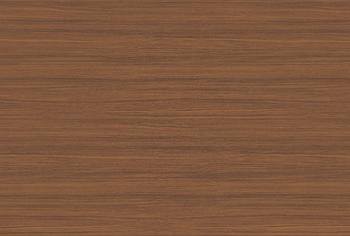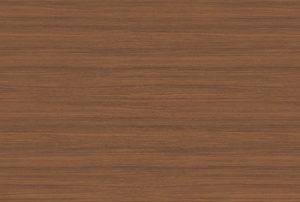 For the purposes of this review, we will focus only on their LVP flooring products. Their website has a lot of information and great photos. However, we found it took extra effort to distinguish between the rolled vinyl flooring and the LVP at first glance.
They sell their luxury vinyl products under the Adura brand name.
LVP Flooring Lines
Mannington's line features roughly 116 different styles that replicate the looks of stone and wood, including some with unique graphic designs.
The Adura line is their main LVP brand. Accordingly, it offers a wide variety of tiles and planks in warm browns, cool grays, and even some very dark hues and patterns.
You can get AduraFlex, their glue-down LVT flooring, which is ideal for spaces where you don't want any transition strips. There is also AduraRigid, which has a solid polymer core for a stronger, more durable, and indentation-resistant floor. They recommend it for gyms, kids' rooms, and kitchens.
Adura Meridian is their LVP product that recreates the look of weathered concrete. These cool, modern and somewhat industrial-looking floors are available in 16" x 16" tiles or 6" x 18" planks.
Interestingly, one of the distinctive things about Mannington's "stone" tiles is that people can use them with or without grout. In this way, one can create a truly authentic tiled floor look. (You should use their proprietary grout product specially formulated for use with their LVT.)
Their grout is available in eight popular colors. Conveniently, it can be used with most Mannington Adura tiles.
AduraMax is a step up from the standard Adura line and features popular, trendy styles and patterns. Don't forget its HydroLoc waterproof core. Thicker and more rigid than ordinary vinyl, AduraMax is available in easy-to-assemble locking planks.
Also, it features Mannington's ultra-quiet, pre-attached pad for superior sound reduction and greater comfort underfoot. Planks can be installed quickly on all grade levels and over most existing floors and subfloors.
Another noteworthy feature of AduraMax is the ScratchResist aluminum oxide surface protection. According to Mannington, this patented technology "offers the industry's best wear, scratch, and stain resistance."
AduraMaxAPEX is their most contemporary, on-trend collection featuring popular colors and textures. It's got longer, wider planks, variable width planks, embossed-in-register (EIR) detail, and painted bevels, which offer a truly realistic look.
Essentially, this line is AduraMax (waterproof core and sound absorption) with more modern style options.
Environmental Considerations
One of the main concerns that homeowners encounter when shopping for LVP floors is air quality. It's not news that traditional vinyl flooring can emit harmful toxins.
However, most reputable LVP manufacturers are now producing products with new "ingredients" that significantly reduce, if not eliminate, these toxins. Mannington is no different.
They say the "vast majority of our flooring is FloorScore certified for indoor air quality." The vast majority but perhaps not all? At any rate, Mannington LVT floors are manufactured without formaldehyde, the main toxin-causing component in older vinyl floors.
Care And Maintenance
Cleaning and maintaining a Mannington floor appears to be similar to other brands of vinyl plank flooring, with a few caveats. This is true especially when it comes to polishing the floor.
Like several other brands, Mannington wants you to use their floor cleaners. Try using Mannington Award Series Rinse-Free Cleaner—or a "clear, non-sudsy ammonia."
While some other brands say "never" to using floor polish, Mannington does allow for polishing if you're looking for a shiny floor. According to Mannington, you can use polish or "mop and shine" solutions.
As with most floor polish, occasional stripping and reapplication of polish may be necessary. Not surprisingly, they recommend their own Mannington Heavy Duty Cleaner and Stripper.
It's important to remember not to wax or buff their LVP floors. To that end, find details on all their cleaning procedures by checking out their Care and Maintenance page.
Warranty
Keeping in line with the industry standard, Mannington Adura floors come with a limited lifetime residential warranty and a 6-year light commercial warranty.

Price And Where To Buy
As we have already said, Mannington LVP flooring is pretty much middle of the market when it comes to cost, setting you back between $3.50 and $5.50 per square foot.
Their standard Adura lines are at the lower end of the scale, costing between $3.50 and $4.00 per square foot. As you upgrade to the Max style and its extra durability, expect to pay between $4.30 and $5.00. If you are interested in their contemporary Apex band, expect to pay a minimum of $5.30 per square foot, and up to $6.00 for their premium lines.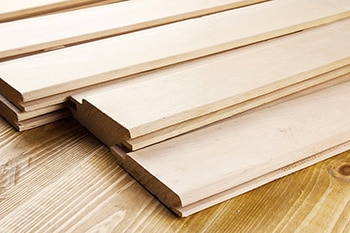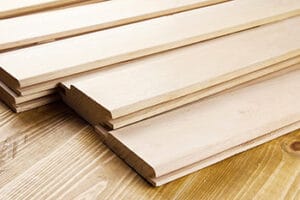 You can buy directly online from Mannington, or you will find that their products are available at a number of big box stores across the country, though with a much more limited selection.
As with any flooring decision, you should view samples in person, in the room where they will go. Mannington offers free samples, up to five per customer, which arrive within five to seven working days. It is easier to order these through your local Mannington retailer than directly.
To view their product lines, try out Mannington's Virtual Decorator (very cool, BTW) or visit their website.

Overall Opinion
We've seen a lot of positive reviews for Mannington floors online but have also seen one red flag. They say their products are produced in the U.S., but some components appear to still be manufactured in China. Apparently, some consumers report receiving boxes stamped "Made in China."
We have heard the company will transition to having all products manufactured here in the States. Overall, homeowners appear to be very satisfied with Mannington. In this light, they remain one of the top brands in the market today.
FAQs About Mannington Flooring
Is Mannington Vinyl Good?
Customer reviews of Mannington Vinyl flooring are overwhelmingly positive, suggesting that the brand lives up to its marketing promise. Their range of styles and designs is particularly good, and their LVP flooring is easy to install, durable, and water-resistant.

How Much Does Mannington Adura Cost?
Depending on which line your go for, expect to pay between $3.50 and $5.50 per square foot for Mannington Adura flooring. Their standard Adura line is at the lower end, while you should expect to pay at the top end for their Max and MaxAPEX lines.

Can You Put Heavy Furniture On Vinyl Plank Flooring?
Vinyl plank flooring is relatively soft underfoot, which means it can dent and buckle under heavy weights and may scratch and dent with sharp furniture feet, especially if they are dragged across the floor. While most standard household furniture should not damage your LVP flooring, you can afford yourself extra protection by attaching felt protectors to the feet of all furniture.
Mannington flooring asserts that their LVP flooring is indentation-resistant, so should stand up to all but the hardest wear and tear.

Does Vinyl Plank Flooring Need An Underlayment?
Most LVP flooring, including that manufactured by Mannington, comes with an underlayment attached to the planks, so there is no need to purchase and install an underlayment separately. This makes LVP flooring both more cost-effective and easier to install.

Is Vinyl Plank Better Than Laminate?
Whether vinyl plank flooring or laminate is best is a matter of preference and where you intend to install your flooring.
Both options are cost-effective alternatives to hardwood floors, but laminate tends to look more realistic and be more durable in terms of scuffs and scrapes. However, just like hardwood floors, laminate does not hold up well under moisture.
For bathrooms, basements, and other areas where moisture is an issue, vinyl is the superior flooring choice. Vinyl is also easier to install if you are planning to tackle the project DIY.
The Verdict
Mannington flooring produces high-quality vinyl flooring that doesn't break the bank. While they don't have the widest range of options available, what is on offer is diverse and contemporary, and most redecorators are likely to find something that appeals to them.
Almost all of their lines are waterproof, scratch-resistant, fade- and stain-resistant, indedentation-resistant, and also easy to clean and maintain. They also come with a FloorScore certification to guarantee they will not introduce toxic chemicals into the air.
Combine this with Mannington's limited lifetime warranty on residential installations and 6-year light commercial warranty, and you can buy their product in confidence. While some shoppers won't like that some of the flooring components are manufactured in China, others will be satisfied with the affordability and quality that Mannington offers.
If you've used Mannington Vinyl Plank flooring, be sure to help others by posting your comments below.
Back to Top