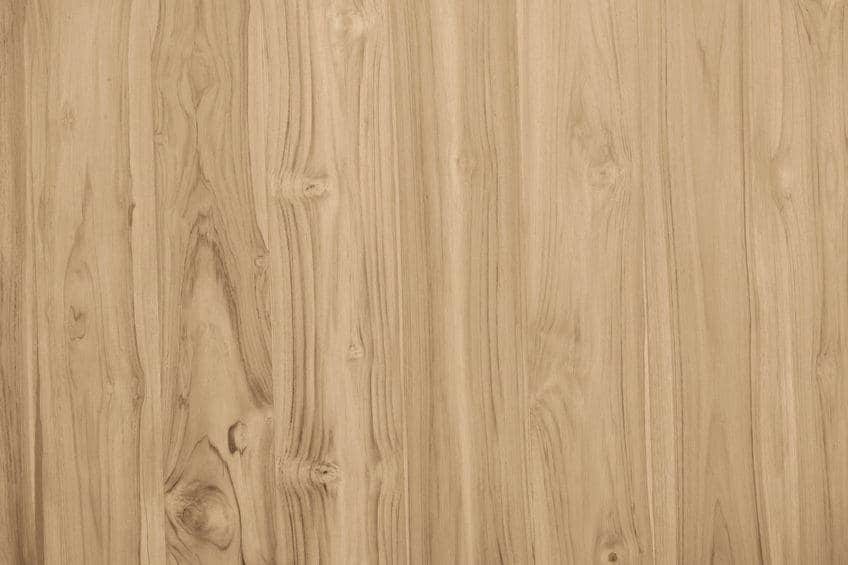 A vinyl composition tile (VCT) is a type of flooring made from polyvinyl chloride (PVC), used primarily in commercial and institutional areas with high-traffic.
Although it's the most widespread type of industrial flooring, and the material it's made from has been around since 1926, vinyl has just recently gained popularity in the residential flooring market.
All of its industrial-grade characteristics (its water, scuff, stain, and scratch resistance) are why more and more people choose it over hardwood floors and laminates.
And with an increasing number of manufacturers focusing more on the luxury vinyl tiles that imitate the texture and colors of natural materials such as wood and stone, this type of flooring is bound to dominate the residential market soon.
But, howbeit practical and durable vinyl is, it is not without its flaws. Finding information about vinyl flooring can also be quite tricky as the information available is often limited to the commercial type and meant for contractors, not customers.
The following text is meant to be a go-to guide on residential vinyl flooring for anyone who might be considering installing it in their home.
Vinyl Plank Floor Pros
Variety of styles and colors. The sky's the limit when it comes to designing vinyl tiles, all thanks to the customization-ability of the manufacturing process.
The tiles are made by turning colored PVC chips into solid sheets of different thickness, which allows for a pretty wide variety of colors and patterns that can't be achieved with other types of flooring.
An increased demand for residential tiles made way for more interesting designs. New residential types of vinyl tiles are now made with an extra layer of polyurethane, which can be made to resemble the texture and feel of stone, wood, and even clay tiles.
These printing technologies make it very hard to tell printed vinyl tiles from real hardwood floors. You can imagine all the designing possibilities that arise from this – you can mix and match colors, designs and even different materials to create a unique surface that's impossible with any other material.
Different types of flooring to choose from. Although tiles are the most popular type of residential flooring, there are a number of other types and shapes vinyl comes in. During the manufacturing process, vinyl can either be rolled out in sheets or cut into tiles or planks.
Sheets of vinyl are usually 6 or 12 inches wide, kept in rolls and sold by length. Using vinyl sheets makes the surface look neat and homogeneous, and is a great choice for a clean looking kitchen or bathroom floor.
Vinyl tiles have a standard size of 12×12 inches, but thanks to the flexibility of the manufacturing process, can be made bigger or smaller to fit the client's needs. It can also come in the form of planks, which often vary in length, but are usually 4½ or 6 inches wide.
All of these different types are what make vinyl flooring suitable for a wide variety of room sizes and shapes, which significantly minimizes the amount of waste that's left after installing.
Softness. Another advantage of vinyl floors is their softness and slight bounciness.
It might not seem like an important characteristic of a residential floor, but a few days of walking on a vinyl plank floor would definitely change anybody's mind.
Vinyl tiles often have a layer of foam added during the manufacturing process that's used to cushion the sound more. It makes for a surface that's much softer than wood and laminate.
Softer surfaces are great for crawling babies, clumsy kids and people who spend a lot of time on their feet, as it reduces the pressure on the knees and joints.
Easy maintenance. Caring for floors made from natural materials requires special tools and a lot of time. As vinyl floors are made from quite resistant materials, maintaining them requires very little effort.
Vinyl planks are water and stain resistant, so cleaning up after kids or pets requires nothing more than water and a mop.
When installed properly, vinyl planks are perfectly flat with no cracks or dents, which makes sweeping and vacuuming much easier.
Easy installation. One of the biggest benefits of vinyl plank floors is that they are fast and easy to install. And what's even more important – they can be installed over an existing floor without stripping it down.
Most vinyl planks are made to lock into one another and depending on their backing, can be installed without an adhesive. When installing vinyl planks, the surface rarely need to be perfectly flat and allows for minor inconsistencies.
Therefore, installing vinyl planks is a fast and a relatively hassle-free process, and can be done without removing the existing flooring and furniture from the room.
Extreme durability. Vinyl flooring installed in high-traffic commercial areas such as shopping malls, schools, and hospitals often come with ten or fifteen years of warranty.
Residential vinyl floors have quality standards very similar to industrial ones, so it's safe to say it will last you at least a couple of decades.
Vinyl planks are produced in a way that makes them water, stain, scratch and scuff resistant, which makes for a very durable floor that takes a lot of time to wear out.
Vinyl Plank Floor Cons
VOC emissions. VOC stands for volatile organic compounds, and they're organic chemicals that evaporate at room temperature and release dangerous emissions indoors. Unfortunately, they're very common in vinyl flooring, as they evaporate from materials that are used to create PVC.
These compounds aren't acutely toxic, but a prolonged exposure will lead to health problems such as asthma, eye and skin irritations, etc.
Since 2010, many manufacturers reduced the amount of PVC used in the production of vinyl tiles, but low-end products often come with a high concentration of VOC.
Prone to gouging. Although this is a problem mainly associated with vinyl sheets, vinyl planks can also suffer from this kind of damage.
Planks have a much harder surface than sheets of vinyl, but the polyurethane top layer that luxury vinyl tiles have is still easy to dent.
Thanks to its shock absorbing ability, a glass won't break when it hits the vinyl floor. However, a dropped knife will leave a pretty visible, irreparable cut.
Requires skill and experience. Their interlocking mechanism might make them seem like a dream DIY product, but don't be fooled – installing vinyl planks requires the kind of experience even the most enthusiastic DIYer doesn't have.
Preparing the surface, applying a flattening mass, cutting and adjusting the shape of the plank – those are all of the things you need a qualified contractor to do.
No effect on the resale value. Although vinyl planks are probably the least expensive flooring option, they're often the biggest expense when it comes to home renovating.
Any major renovating project significantly raises the resale value of the property, with every renovating expense being an investment.
However, investing in a vinyl plank floor will do little to increase the value of the property, as most buyers prefer more premium floors such as wood and stone.
How to Find a High-Quality Vinyl Plank Floor
When you're looking for vinyl planks online or in catalogs, planks on both ends of the price spectrum tend to look equally good, and their real life characteristics can't be easily distinguishable.
There are a few things you should look for in vinyl planks that can help you determine its quality, and avoid buying an overpriced or a substandard product.
The most important trait of vinyl planks is their thickness, which also determines their price. So mid to high range planks would be 5-6.5mm thick, while the cheapest are usually 1.5 or 2mm thick ones.
Another thing to look for in a vinyl plank is a thick wear layer. A thick wear layer means more polyurethane, which is a lot harder than PVC and offers better protection from scratching and gouging.
Luxury vinyl planks are more expensive than plain ones because they have a texture almost exactly like real wood or stone. The deeper and more detailed the embossing the better it is, so always pick a few random planks and check the quality of the texture with your fingers.
Although the vinyl itself is pretty durable, the entire plank can easily wear and tear if not made properly. The cheapest vinyl planks usually come with the shortest warranty and vice versa, so it's recommended you always choose a product at the top of your budget to ensure the best value for money.
Cost
Vinyl planks are by far the cheapest type of residential flooring. But determining the exact cost per square foot can be a bit tricky as there are a lot of factors that determine the price, and each of those factors varies from case to case.
To get a rough estimate, you should first know the cost of products on both ends of the price range. A quick search on Amazon or Home Depot will show you their approximate prices (anywhere from $1.99 to $9.99) and help you move along from there.
Don't forget that the price per square foot you see is the price for the planks only. Every other aspect of flooring – dismantling the old floor, moving the furniture, skirting, and installing – will increase that base price.
Floor installers have different rate in every state which can vary a lot and can be anywhere from $25-$40 per hour. This fee includes flooring only, and having your old floor dismantled and disposed of will require an additional contractor, but for a much smaller fee – up to $30 per hour.
So, by analyzing this data you can get a pretty good estimate of what the average price of installing this type of flooring will be.
Average price without installation
$3 per square foot
Average price with installation
$5.50 per square foot
Durability
Vinyl's ability to resist most environmental factors is what sets it apart from any other type of residential flooring.
Vinyl planks are completely water-resistant and can be installed in very humid rooms such as bathrooms, basements or garages. They're less slippery and much warmer than ceramic tiles or concrete.
What makes vinyl planks better than hardwood floors is their ability to resist the wear and tear that comes after a lot of foot traffic. If you take good care of it (i.e. don't drop any sharp objects or chemicals on it) it should last you a good 15 years before seeing any wear.
Vinyl planks are suitable only for indoor use, as the PVC starts to deteriorate faster when exposed to the elements.
Vinyl Plank Reviews
Thanks to the huge popularity of vinyl in residential flooring, there are more and more major companies that are doing business in North America every day. We've created a list of a few companies whose names tend to pop up the most to help you get a more clear view of what the vinyl flooring market looks like.
Shaw – A very prolific company that resides on the high end of the vinyl flooring market. They currently have seven lines of vinyl planks, with each one of those lines having a dozen or more variations.
Shaw produces 6.5 mm thick planks in its Premio and Classico lines, which are the thickest in the industry.
Their mid-range products are often better than high-end flagship products of other companies, and the price averages around $4 per square foot.
Armstrong – In the flooring business for almost a century, this company relies on its stability and consistency to beat the competitors.
If you have a hard time deciding between dozens of types of planks, you might want to try Armstrong floors as they only come in three variants.
Their reliability is a great trait for someone that's concerned with warranty, but that reliability is what puts their products on the very high end of the price range.
Lumber Liquidators – Although they've gained a bit of a bad reputation for their cheap and aggressive advertising, Lumber Liquidators are one of the leading companies in the market.
What sets them apart are their low prices and availability. However, extremely low prices often indicate a lack of quality when it comes to vinyl flooring, so keep that in mind if you shop at Lumber Liquidators.
They offer 1.5mm planks that go for as low as $0.50 but make the most revenue from selling 4mm thick planks for half the price of those at Shaw's and Armstrong's.
Mannington – This New Jersey company has a tendency to become one of the leading floor manufacturers in the world.
Their vinyl planks come in two different categories and have a huge difference in both price and quality.
The Adura is their entry-level plank line, and it offers a pretty unspectacular design for a fraction of the price of its premium line – the Distinctive Plank.
The Distinctive Plank, although on the pricey side, boasts quite an impressive design and high-end characteristics.
Gerflor – It might not be a household name in the US yet, but this French company is the biggest resilient floor manufacturer in Europe.
Although they're mostly known for their indoor sports floors, they've just launched Creation in the US – their most popular residential vinyl plank line.
All of the planks in the residential line have backings made from recycled materials, which is quite a novelty in the flooring industry.
In spite of being 2mm thick, their planks lean towards the higher end of the price range but have a slightly different feel to them than other, US-made tiles.