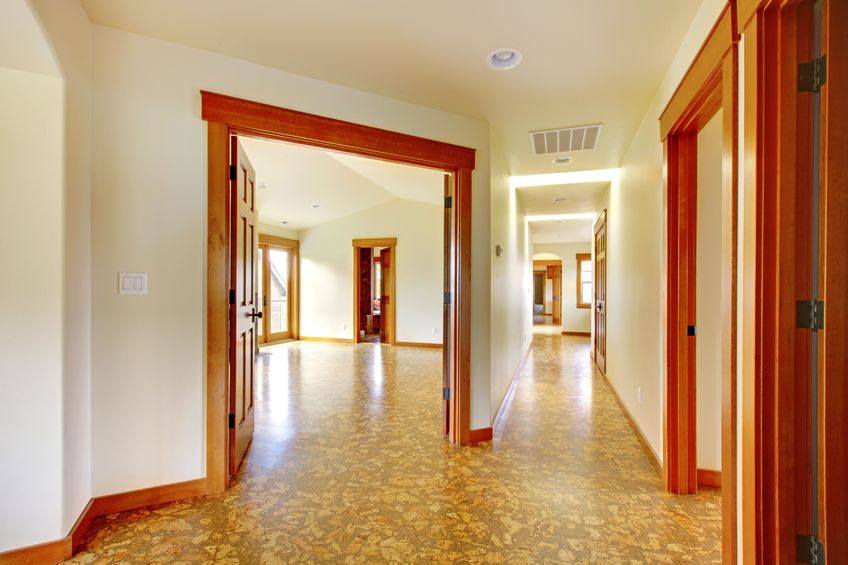 Beside its modern look and eco-friendly feature, cork flooring has many advantages and a few disadvantages when used in your home.
Before you install cork flooring in your home, read reviews of the type of flooring, decide if it is the best flooring for your kitchen, living room, or basement by considering its pros and cons as well as its durability and maintenance requirements.
CORK FLOORING RESOURCES
Cork Flooring Pros
Comfort is one of the main advantages of cork flooring. Many homeowners install cork flooring in their homes due to its shock absorbing quality, which makes it ideal for high traffic areas such as the kitchen or children's playroom.
Resilience is a key feature of cork flooring, which makes it resistant to scratches or damage from pet claws or nails. Applying layers of quality finish when installing cork flooring provides added protection from water damage and pet urine. However, it is advisable to wipe stains immediately to prevent degradation of the cork flooring.
Versatility is one of the main reasons why many homeowners prefer cork flooring. Cork flooring comes in many colors and planks allowing for random and repeat patterns. Cork flooring is resistant to fading due to its ultra-protective finish. Drawing curtains and treating your windows with a UV-protective film to block sunlight can also protect your cork flooring and help prevent fading.
Cork Flooring Cons
Buckling is a common feature in many cork floors, especially in houses that are located in highly humid and damp areas. While some homeowners create airflow by using raised subfloors to lift cork flooring above damp concrete, Humidity affects cork flooring with absorbent fiberboards.
Susceptibility to water damage is a key disadvantage of cork flooring. Flooding can also cause significant damage on cork flooring. However, flooring made with 100 percent cork can survive a basement flood.
The shock absorbing quality of cork flooring makes it likely to become dented by heavy furniture and appliances. Therefore, consider installing floor protectors or pads under the feet of your furniture.
Durability
Like all types of flooring, including Bamboo, cork flooring accumulates dirt and grime from foot traffic and wear. There are specific cleaning and maintenance requirements for both sealed and unsealed cork floors.
Sealed Cork Floors
To ensure durability of your sealed cork floors, vacuum the floor thoroughly to remove loose dirt and grime.
Sweep the floors daily to prevent dirt buildup.
Mop the floor regularly and dry it with a soft cloth. Avoid leaving excess moisture on cork flooring.
Unsealed Cork Floors
Vacuum the floor thoroughly and regularly to remove loose dirt and grime.
Mop the floor regularly using foam rubber sponge to remove dirt and grime.
Moisten a soft cloth with water and use it to blot remaining dirt.
Avoid leaving excess water on unsealed cork flooring.
Reviews
Homeowners have different opinions about the suitability of cork flooring in their homes.
John seems to like the versatile nature of cork flooring. He says:
I like cork flooring because it combines cork, wood and digital photographic veneers to create a wide range of floors that cover the aesthetics of traditional hardwood, natural stone, and cork. This means that I can get the comfort, durability, and eco-friendly features of cork with whatever look I want
Adrian prefers the customizable nature of cork flooring. He says:
Cork flooring comes in a wide variety of textures, colors, and sizes, making it easily customizable for those with design flair.
Randi Houser says:
I have two dogs that sometimes urinate on the floors. I am not comfortable with cork flooring since I was advised that I have to add an extra layer of sealer to fill in the seams, which is just extra work for me.