Mohawk laminate flooring is one of the major players in the laminate floor market. They are one of the brands you will certainly encounter if you are looking at laminate flooring options.
Mohawk is marked out by the sheer quantity of options available, all offering a genuine wood look. With more than 200 style options, there is almost no limit to the hardwood look you can achieve with this affordable laminate flooring
But how good is this brand, and is one of their flooring options the right choice for you? I'll help you make that exact decision with this comprehensive review of the Mohawk Flooring, looking specifically at the laminate flooring lines.
I'll cover everything from lines and costs to what customers who have already invested in Mohawk really think. But first, let's take a quick look at laminate flooring, its pros and cons, and when you should and shouldn't be using it.
Laminate Flooring Pros And Cons
While laminate flooring has earned a bit of a bad reputation over the years for being both cheap and looking cheap, the kind of laminate flooring you can buy today is not the same as what your parents might have installed. The quality has dramatically improved.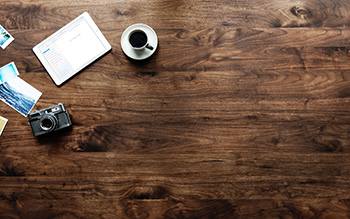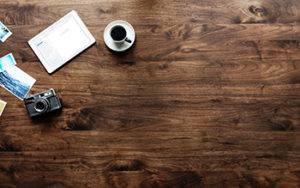 Laminate is now an affordable way to get a real wood look, or a number of other natural looks, at a fraction of the price. High-definition printing and embossing techniques mean that the planks not only look real, but they can also feel real underfoot—and all this for around $1.00–$5.00 per square foot, depending on the options you go with.
You can expect to pay between $3.00–$10.00 per square foot for standard hardwood floors.But that is not where all the cost lies. They are also infamously tricky to install and require a professional. Laminate floor on the other hand is relatively easy to install, as you can float the floor on top of most existing floors. Anyone reasonably experienced with DIY should be able to do it.
The floor you are left with is also easier to maintain than hardwood and more durable. In particular, it does a better job of holding up against liquids and won't warp at the slightest spill. This means you can put laminate in kitchens and bathrooms, spaces that are often a complete no-no for wood.
But, of course, laminate floors aren't perfect or everyone would have them. One of the major drawbacks is that they add absolutely nothing to the value of your home. But that is not necessarily the thing you should be most concerned about.
Laminate flooring can contain volatile organic compounds, which basically poison the air you breathe. You will need to shop around and pay a little more for options that are VOC-safe. If you are concerned about the environment, you also will not be pleased to hear that laminate is not biodegradable. But again, you can find more environmentally friendly options if you are willing to pay a little more.
While laminate flooring is durable, if it does get damaged, there isn't much you can do. There are no options to refinish the floor; the planks simply need to be replaced. Also, while laminate is much more water-resistant than hardwood floors, they aren't waterproof, so you will need to monitor the space for dampness and the floor for damage. For this reason, luxury vinyl plank (LVP) flooring can be a better option in damp spaces.
So the verdict is that laminate flooring is a great option if you are looking for a more affordable way to get a hardwood look in your home, perhaps one you can install yourself. It can also be an option for a hardwood look in spaces that are too damp for hardwood, but there are other, better options for these spaces as well.
Pros:
Affordable
Durable
Versatile
Easy to install
Easy to maintain
Cons:
Doesn't add to the value of your home
May contain toxins
Not biodegradable
Not possible to resurface
Better options for damp spaces
Laminate Flooring Structure
Before dwelling on the design layer, it's important to understand the rest of the laminate sandwich.
The bottom backing layer, also known as the balancing layer, provides a stable support surface for the rest of the plank. It's a bread slice.
Atop the backing layer sits the meat of the sandwich, called the core. Made of particle board or, more typically, high-density fiberboard, the core contains the routed tongue-and-groove edges that allow each plank to connect to its neighbors.
The design layer is applied above the core, providing the image of the actual wood grain, ceramic tile, or stone pattern. Digitally enhanced embossing technology allows Mohawk and other manufacturers to create remarkable reproductions of their natural wood and stone counterparts.
The transparent top layer of the sandwich provides protection against wear, fading, staining, and scratching. This layer may include melamine resin or aluminum oxide for extra durability and moisture protection.
The layers are then laminated, or pressed together, using intense pressure and heat into laminate sheets. Finally, the sheets are sliced into individual planks and the tongue-and-groove edges are cut.
One additional layer should be noted: the underlayment. The laminate underlayment is typically a separate layer acting as the plate for the sandwich, providing a smooth and even layer on which the laminate flooring system "floats."
Mohawk's Advantages
Mohawk has taken the basics of the laminate sandwich and added some technological toppings and relishes that improve its look, durability, and ease of installation.

GenuEdge™ Technology
In an effort to make each plank look as realistic as possible, Mohawk developed GenuEdge™ Technology. GenuEdge rolls the embossed design layer image over the edge of the plank, creating a more realistic, three-dimensional appearance of the woodgrain.

Uniclic™ Locking System
Its Uniclic™ Locking System is an advance on the traditional glued, tongue-and-groove system that laminates have typically utilized. The Uniclic technology allows the boards to physically click together, speeding up installation and eliminating the mess inherent in glue application.

ScratchGuard™
Mohawk's ScratchGuard™ process provides increased defense against scratches and abrasion by infusing aluminum crystals in the top layer of the laminate.

Mohawk Waterproof Laminate
Mohawk's RevWood Plus line is also waterproof. This is achieved first with the Uniclic design, which ensures the seals between the planks are air tight. The edges are then coated with Hydroseal to ensure that no water can penetrate the plank.

Eco-Friendly
Environmentally, Mohawk has been a leader in reducing its impact. The company utilizes fast-growing southern pine in its U.S. facilities for the manufacture of the laminate cores.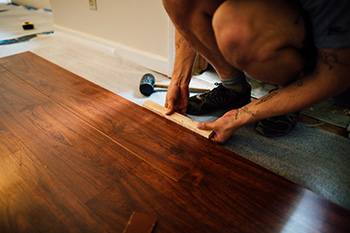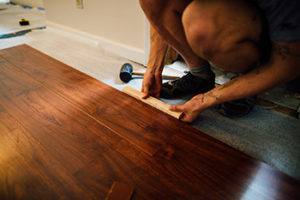 Additionally, Mohawk relies on a majority of pre-consumer recycled content for the production of its laminates, keeping hundreds of millions of pounds of materials out of landfills each year.
And regarding environmental health, Mohawk Laminates are Floorscore Certified. The Floorscore certification system was developed by the independent Resilient Floor Covering Institute to test for volatile organic compounds emissions and to certify for healthy indoor air quality.
Mohawk Range
What really separates Mohawk from the competition is that they have one of the widest ranges of laminate flooring options on the market, with three primary products linked and more than 200 different style options.
Let's take a look at each of their lines.

RevWood
Mohawk's most affordable line, the planks are 7mm thick, come with a limited lifetime residential warranty, and costs between $2.00–$2.50 per square foot. This line contains eight collections with between three and 12 color options in each collection.
Lines include:
Rivercrest – 6 colors – 7.5 inches thick
Wood Escape – 3 colors – 6.12 inches thick
Rare Vintage – 6 colors – 7.5 inches thick
Havermill – 8 colors – 5.25 inches thick
Chalet Visa – 8 colors – 7.5 inches thick
Carrolton – 12 colors – 7.5 inches thick
Reclaimed Chic – 3 colors – 6.12 inches thick
Kingmire – 7 colors – 5.25 inches thick
All the options are traditional wood finishes. For example, the RevWood Carrolton Collection comes with color options such as Hickory Shador Oak, Warm Maple Plank, and Toasted Butternut tones.

RevWood Select
Mohawk's mid-range line, the planks are 12mm thick, come with a lifetime residential warranty, and cost between $2.25–$3.00 per square foot. The line contains six collections with between three and 10 colors.
Boardwalk Collective – 10 Colors – 7.5 inches thick
Woodcreek – 4 colors  – 7.5 inches thick
Rare vintage – 9 colors  – 7.5 inches thick
Briarfield – 5 colors – 7.5 inches thick
Granary Oak – 3 colors  – 7.5 inches thick
Fulford – 4 colors – 7.5 inches thick
As an example, the Revwood Select Rare Vintage Collection has 10 colors including wood finishes in Ashlar Oak, Sandcastle Oak, and Cedar Chestnut.

RevWood Plus
Mohawk's premium line, the planks are 10-12mm thick, come with a lifetime residential warranty, and cost between $2.50–$3.50 per square foot. These planks are also waterproof due to Hydroseal technology. There are eight lines, each with four or five colors:
Southbury – 6 colors – 7.5 inches
Elderwood – 4 colors – 7.5 inches
Crest Haven – 5 colors – 7.5 inches
Castlebriar – 5 colors – 9.44 inches
Sawmill Ridge – 4 colors – 6.12 inches
Antique graft – 5 colors – 6.12 inches
Hartwick – 5 colors – 7.5 inches
Western Ridge – 4 colors – 7.5 inches
The RevWood Plus Sawmill Ridge Collection offers designs such as Nomadic Oak, Gingerglow Oak, and Wheat Field Oak.
The Plus line also includes Mohawk's Hydroseal technology, which renders the planks waterproof. Mohawk is so confident in the quality of these planks that they even say you can steam clean these floors.
Reviews & Consumer Satisfaction
As one of the largest and most reputable flooring companies in the world, there is a degree of comfort choosing Mohawk. Its products are readily available in retail stores and online. Typically, salespeople and flooring contractors are knowledgeable about the company's lines and technologies.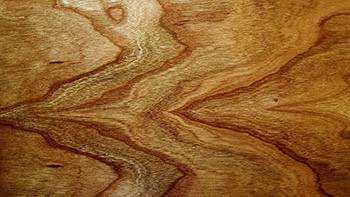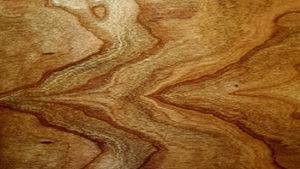 It is fair to say there is consumer agreement that Mohawk has produced some of the most beautiful and aesthetically appealing laminate floors on the market. And with its chameleon-like quantity of styles, colors, and wood species designs, Mohawk is a no-brainer for someone looking for a large palette from which to choose, or for an interior designer wanna-be looking for something unusual.
The Uniclic System is another plus. It makes Mohawk's products straightforward to install for the do-it-yourselfer and less time-consuming for a professional installer. A money-saver all around.
Quality
Regarding quality, consumers always have the last word. And the reviews are somewhat mixed.
Beyond the previously mentioned graphic component, when discussing quality, the focus is on the feel of the product as well as how well the flooring holds up to the impacts of general use, including foot traffic, dents and dings from dropped items, scratches from moving furniture or pet claws, as well as the effects from water spills and fading from sunlight and age.
The feel of the product is directly correlated to its thickness, with a direct impact on sound dampening, and to the floor's flex: the thicker the product, the greater the sound absorption and the more solid the floor feels underfoot. Most laminates are between 6mm and 15mm thick, and again, Mohawk straddles the middle ground, with 22 of its product lines at 7mm or 8mm and its 12 premium lines at 12mm.
Durability
As for Mohawk's durability, the assessment is more nuanced.
All of its products have received the NALFA Certification Seal. NALFA (North American Laminate Flooring Association) is an industry organization that, utilizing independent labs, puts laminate flooring through 10 rigorous performance tests specific to the impacts of water, light, stains, and physical damage.
A deeper dig is provided by understanding the Abrasion Class (AC) certification system. The AC rating is the standard for gauging how well a laminate will perform in a residential or commercial setting. Each flooring product is tested and provided a moderate, general, or heavy use rating. Most Mohawk lines receive ratings suitable for heavy residential traffic or general commercial traffic.
Regardless of the certifications, a quick search of the Internet reveals a number of consumer complaints specific to Mohawk laminate's ability to withstand normal wear and tear, including instances of the top layer peeling and bubbling, scratches and dents appearing with little cause, and even the color fading prematurely. Whether isolated instances or symptoms of a larger epidemic of consumer dissatisfaction, it is difficult to assess.
Cost And Warranty
Mohawk sits pretty much right in the middle of the market when it comes to laminate flooring.
Laminates typically cost between $1–$5 per square foot, with Mohawk's products generally in the $1.50–$4 range depending on style, thickness, and quality.
Mohawk provides a lifetime warranty covering defects in material workmanship related to joint integrity, staining, fading, and excessive wear during normal use. However, if you read the details, the warranty is really for just 20 years. The warranty is not prorated for the first six years, then prorated to 90 percent for years seven to 10, and then drops by 10 percent in subsequent years.
Moreover, some consumers complain that the company resists making good on the warranty, faulting instead improper installation, damage by excessive water puddling, or other non-material workmanship causes rather than owning up to a flawed product.
FAQs Mohawk Laminate Flooring
Is Mohawk Laminate Flooring Good?
Mohawk flooring is a little above average for laminate flooring thanks primarily to their excellent design, which means the prints look like genuine hardwood. There are also more than 200 options to choose from.
The planks themselves are about as durable as most laminate flooring, and their premium RevWood Plus line is also waterproof, which is a bonus. However, the customer service that accompanies the product may not live up to expectations.
Cared for properly, you can expect this flooring to last around 15 years.

How Do You Clean Mohawk Laminate Flooring?
Mohawk recommends using their own specialist cleaning products or just water to clean their floors. But don't apply the product or water directly to the floor. Rather, apply it to a dry, soft cloth, and then use it to wipe the floor. The floor should then be wiped dry.
Mohawk doesn't recommend other cleaning products, and using other cleaning products could void your warranty.
If you invest in the premium RevWood Plus line, you have more options and can steam mop your floor.

Is Mohawk Laminate Flooring Waterproof?
While not all Mohawk laminate flooring is waterproof, they do have a waterproof option with the RevWood Plus line. The planks are sealed with Hydroseal, rendering them waterproof enough that you can even steam clean your floors if you wish.

Should You Mop Laminate Floors?
It is not advised to use a wet mop on laminate floors unless it is specified that this type of cleaning is possible. In the case of most standard laminate flooring, this can cause the floor to stain and warp. There are some waterproof laminate flooring options, including the Mohawk RevWood Plus line.

What Is Better, Vinyl Or Laminate?
The choice between vinyl and laminate often comes down to personal preference. Both are affordable alternatives to hardwoods, with a similar lifespan. However, if you are dealing with a damp space such as a bathroom or a basement, Vinyl has the edge as it is more water-resistant than laminate flooring.

What Is Mohawk RevWood?
Mohawk RevWood is the brand name of the laminate flooring produced by Mohawk Flooring, which produces a variety of flooring options including vinyl, carpet, hardwood, and rugs.
The Verdict
If you have decided on laminate flooring, then Mohawk Laminate flooring is certainly worth investigating.
They offer one of the widest ranges of styles available on the market, so you can achieve whatever look you have in mind. Mohawk's embossing technology and GenuEdge wood grain technique also mean these planks look more real than ever.
If you are willing to pay a little more for one of Mohawk's premium lines, you can also get waterproof laminate flooring that is so good you can even steam clean it.
All of these features come at a mid-range price tag and won't break the bank, especially if you lay the floor yourself, which is easy to do thanks to the Uniclic locking system.
While not every Mohawk customer has had a good experience, considering the size of the company this may be no surprise. Overall, we think these planks are worth the risk.
Have you used Mohawk laminate flooring? If so, please share your experiences with the community in the comments.
Back to Top