Are you considering a flooring upgrade in some parts of your home? Does your workplace need a flooring makeover? Have you given any thought to carpet? Deciding which carpet texture is best for the various rooms in your home or office is easier than you think.
Perhaps you want something durable, that will withstand many hours of kids and pet activity. Or you could be considering something plush and comfortable under your bare feet after a long day at work.
Perhaps you want a combination of carpet textures throughout different rooms of your home. Whatever you're considering, there's a carpet type with the right texture for most areas in your home.
In today's article, I'll be discussing the various carpet texture options available on the market. I'll also be highlighting the pros and the cons when it comes to choosing carpets as your flooring option. In addition, I'll answer a few of your most frequently asked questions regarding carpeting and the different textures in general.
The Low-Down On Carpet Texture
Installing carpets in your home is about a lot more than choosing your favourite color and pattern. It's crucial to review all your options when it comes to carpet texture because your choice will determine durability and comfort. Let's discuss a few points to consider when selecting the right texture.
What Does Carpet Texture Refer To?
To understand carpet texture, you must first understand how carpets are actually made. To put it simply, carpets are made by looping the chosen yarn through a different backing material. Often the yarn is made of nylon because of this material's durability, but wool and polyester are also commonly used.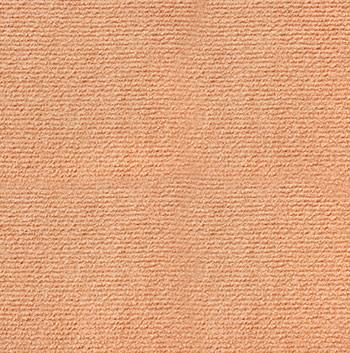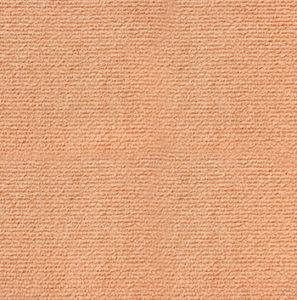 These loops of yarn are referred to as the carpet's "pile". The pile determines the eventual look and feel of the carpet. 
This in essence means that texture can be defined as the length of the loops, the pattern they're designed in, and whether they're wound tightly or loosely.
The Basic Styles Of Carpet Texture
There are three different types of carpet texture, namely cut pile, loop, and cut-loop. They can be summarized as follows:

Cut Pile
This type of carpet consists of yarns that are cut at the ends. Cut pile is generally soft and this makes it an excellent choice for the comfortable areas of your home. This includes bedrooms, family rooms, and living rooms.
Cut pile carpets have five basic styles, and each of them provides a different look and texture. The significant difference between styles can be chalked down to the varying numberof twists in the yarn. This also influences the carpet's durability.
Cut pile types can be summarized as follows:
Velvet: Traditionally, velvet carpets are the most high-end of all the different choices. The thick plush texture of velvet carpets with thick piles is best suited for larger rooms. They are also good for hiding dirt and a great choice for offices.
Saxony: This carpet features longer pile lengths, which give it a deeper and softer feeling. While these carpets have densely-packed piles that stand straight up and add to a luxurious look, they easily show footprints and spills, so it's not a carpet type that is suitable for high-traffic areas.
Frieze: With its longer cut loop, this texture is similar to Saxony. Since its tightly-twisted piles rest in multiple directions, it creates a much less-uniformed look. For this reason, this carpet is a good option for high-traffic areas. 
Shag: In general, shag carpets have deep pile lengths which feature long-haired fibers. They are very soft to the touch and their unkempt appearance explains how they became known as "shaggy" carpets.
Cable: This is a range of carpet made of cut pile twists. Since they're made from nylon, they're known to be resilient and stain-resistant. These carpets are generally more affordable as well.
Loop
This type of yarn is looped and uncut on the surface. The pile height can vary from tightly constructed (low) to more luxurious high-level piles. This type of style is perfect for high-traffic areas. 

Cut-Loop
With this type, you get a combination of high cut tufts and lower loops in various designed patterns. These carpets are generally less durable than loop carpets.
What's The Difference Between Pile Heights And What Does It Mean?
Carpet pile heights can be divided into three categories and can be summarized as follows:
High Carpet Pile: This is when the fibers are taller and looser. They average ½ to ¾ inches.
Medium Carpet Pile: The fibers on medium carpets offer a balance between high and low. This pile averages ¼ to ½ inch in height.
Low Carpet Pile: this type of carpet has shorter fibers with tighter loops and are shorter than ¼ inches.
Types Of Carpet Fibers That Influence Texture
Carpet textures are made of different synthetic or natural fibers. Each fiber has its own characteristics, which determine the durability and texture of the flooring.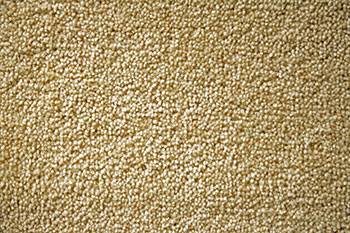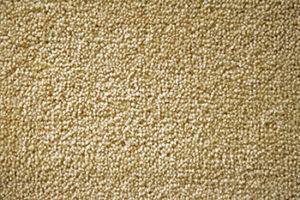 The most common are:
Nylon: This is the most popular because it's durable and resistant to daily wear and tear. Some options may need to be separately treated with stain-resistant chemicals. 
Acrylic: Often used as a cheaper alternative to wool, this option is not freely available to consumers.
Olefin: This is the material commonly used on carpets that are placed in basements. This fiber is tougher than most other materials and also more moisture resistant. It's perfect for areas that don't get any sun, and Olefin resists crushing and matting. In cut-pile carpets this is crucial, since the tips of fibers are exposed. If the fiber is not wound tightly enough, the tips can come untwisted.
Polyester: This is by far the most popular fiber choice. This fiber offers a luxurious look, soft feel, and is available in a wide variety of colors and styles. This choice is ideally suited to homes with normal traffic.
Wool: With its natural soil-resistant qualities, wool is also a common favorite. Although wool is durable, it often needs a stain-resistant treatment.
What Does Carpet Twist Refer To?
The twist in carpets commonly refers to how tightly the carpet yarn or fiber was twisted in tje original manufacturing process. If the fiber is twisted tightly, which means five twists or more, the carpet will be more durable and have a longer lifespan.
Frieze carpets generally have the highest twist level, at about 7 to 9 twists per inch. The number of twists in other carpet styles averages 3 to 6 twists per inch.
Twist carpets give your home a casual, stylish, and modern look. If you prefer a more traditional look, then textured carpet would be a better option.
What Determines The Quality Of A Carpet?
When determining the quality of the carpet you're considering, an important point to look for is the density. Density refers to how close together the fibers are tufted into the carpet backing.
Density is a crucial tool to help you evaluate the way different carpets will last over time.
Not all cut pile or loop pile carpets are constructed in the same way. The proximity, frequency, and thickness of fiber tufts determine the carpet's long-term quality.
There are a few elements that can influence the density quality. These include:
Tufts per inch: This point includes the total number of tufts present when you're counting across the total width of a carpet. For instance, if there are nine tuft rows in an inch of the carpet, it'll have a 1/9 gauge.
Pile fiber density: This measures the total amount of fiber present in a given volume of carpet area. Ideally, higher amounts of fiber stand the test of time more durably.
Your density needs will vary based on the area of your home where the carpet will be placed, as well as the general amount of traffic in that specific area.
Why Is Carpet Texture And Density Important?
After considering the carpet's texture, color, and carpet pattern, the next step is to ensure you have a carpet that stays true to its original density. This is not only important for aesthetic purposes but also for performance considerations. Ensuring you have a carpet with the best density will go a long way in terms of durability.
How Do You Maintain Carpet Texture?
In general, keeping your carpet looking as fresh and new as the day you installed it, depends largely on how you maintain it. Maintenance involves regular cleaning and brushing or vacuuming. Ensure carpets in high-traffic areas are cleaned as soon as spills occur.
What Is The Difference Between Textured Carpets And Carpet Texture?
If you're a novice to carpeted flooring, it might seem that the phrases "textured carpets" and "carpet texture" might refer to the same thing.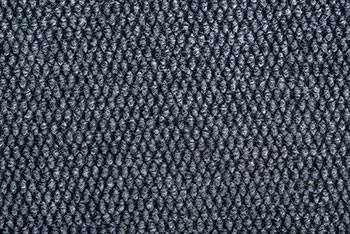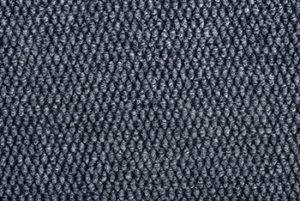 While all carpets have a certain level of texture, the term "textured carpet" indicates a texturing process that involves steam treatment of carpet fibers. Steam causes the individual strands to kink and curl. This process makes the carpet less likely to expose marks made by footprints.
What Is A Sculptured Carpet?
Sculptured carpets appear to be made of several layers of texture. These carpets have looped and cut yarn fibers, which result in different height and texture variations. They are sometimes referred to as patterned carpet.
Carpet texture patterns in sculpted carpeting can be in the form of grids, lattice designs, or even geometric shapes.
What Are The Advantages Of Installing Carpets?
The good news about carpets is that there is a carpet out there for almost every room in your home or office. You may select a soft, plush bedroom carpet, or a more practical, stain-resistant carpet for your entrance hall or office.
There are many reasons to choose carpet when upgrading your floors. Some of the advantages include:
Carpets are warm: Carpets add warmth to any home, and this is especially great for homes situated in colder areas of the country.
Carpets are safe: They are non-slippery and the risk of injury significantly if you were to fall down on a carpeted floor, as opposed to tile or other hard flooring.
Carpets are versatile: With the countless colors and designs, the options are endless. You can easily combine patterns, designs, and colors to create your own unique floor style.
Absorbs sound: Carpets absorb sound and minimize noise levels. Density and height of the piles determine how much sound is insulated.
Carpets are luxurious: Since carpeting is a textile option, it adds a feeling of luxury and comfort. 
Are There Negative Points About Carpets?
Despite the many good points about investing in carpets, there are a few negative points as well.
Let's look at some of them, as well as some tips to overcome them.
Cleaning: Carpets can often absorb dirt and dust particles quite easily. As a result they can sometimes require frequent cleaning and regular vacuuming. Depending on the type of carpet and the traffic in a particular area, it might be necessary to invest in the occasional deep steam cleaning.
Allergies: Some carpets are very susceptible to a variety of allergens, such as dust, mold, and pet dander. This may cause respiratory irritation for some people.
Tips To Overcome The Maintenance Issues
Here are a few tips to consider when installing carpets:
If you're installing carpets for the first time, select the right carpets for different areas of traffic. Consider the right carpet textures for hallways, bedrooms, living rooms, and dining rooms.
Choose carpets that are suitable for high-traffic areas, if necessary. Invest in a quality steam cleaner and employ it as a part of your monthly cleaning routine.
Maintaining your carpets will ensure they always look elegant and will also keep dust and dirt to a minimum.
Keeping carpets clean and dust-free will also minimize the amount of dust causing allergies. 
Why Should You Consider Carpet Grades?
In previous years, there were three types of carpets: good, better, and best. These days, however, the grades are a bit more in-depth.
Low-grade: Designed for apartments, these carpets are low cost and last three to five years. This category has three subgrades to choose from.
Medium-grade: These carpets are designed to last six to 15 years. You can find a selection of six choices in this grade.
High-grade: The lifespan of these carpets averages between 15 to 20 years and as to be expected the cost is much higher. There are at least three high-end grades to choose from.
When selecting carpets, it's important to consider the grade along with the texture. Ultimately you want the best carpets your budget can accommodate.
FAQs About Carpet Texture
Is Textured Carpeting Good?
Textured carpeting is generally treated to provide greater stain resistance than non-textured carpeting. These types of carpets are also easier to clean than other types. It's easy to wipe away dirt, pet accidents, and even food spills.

What Is The Difference Between Twist And Texture Carpets?
Twist carpets generally refer to carpets manufactured from yarn. The particular yarn is twisted together and provides a coarse finish.
Textured carpets refers to carpets that has been treated with steam. This is done as a stain resistance treatment.

What Type Of Carpet Is Good For High-Traffic Areas?
For high traffic areas, the best carpet option is a low pile. It's easy to clean pet hair and spills from low-pile carpeting. An alternative is medium pile, which offers a balance between ease of cleaning and comfort to walk on.

What Is The Most Durable Type Of Carpet?
Nylon is considered the most durable type of carpet on the market. This is because nylon fibers can withstand harsh environments, and they are also stain resistant. Nylon is also a popular choice with homeowners who have pets and children.

Which Carpet Texture Looks Most Luxurious?
Arguably, velvet pile carpets are the most luxurious. With it's smooth, suede-like appearance, it offers a soft, comfortable, and elegant look.

What Is The Hardest-Wearing Carpet?
Polypropylene carpets are soft to the touch but also stain-resistant. Not only will they tolerate hard wear, but they also offer exceptional value for money. They can be installed in any room of the home or office. They are also very easy to clean.
A Final Thought About Carpet Texture
Carpets make for a beautiful addition to any floor. Whether you need carpeting for your home or workplace, you're guaranteed to find a style and pattern that suits your preference. Considering the different points relating to carpet texture, you'll be able to choose the right option for your home.
Have you recently chosen a carpet texture for your home or office? Which are your favorites? Do you have any recommendations or  additional tips to share with us? Please share your thoughts in our comment section below.
Back to Top