Constructing or renovating a house requires a lot of planning and canvassing. There are a lot of materials available in the market and it is not always easy to narrow it down. If you are trying to decide on an affordable and low maintenance material, PVC flooring could be a great option. 
Note: The flooring industry has a lot of different terms for the same thing. In this case, PVC is the same thing as vinyl flooring.
What is PVC flooring?
PVC Flooring is sometimes known as vinyl flooring. PVC is an acronym for Polyvinyl chloride, a material that composes vinyl flooring. It has been determined to be more agreeable with cold climates.
There are several layers in this type of material. It can usually be bought in the form of planks, tiles, or sheets. It also has various styles and patterns such as carpet and wood, among others.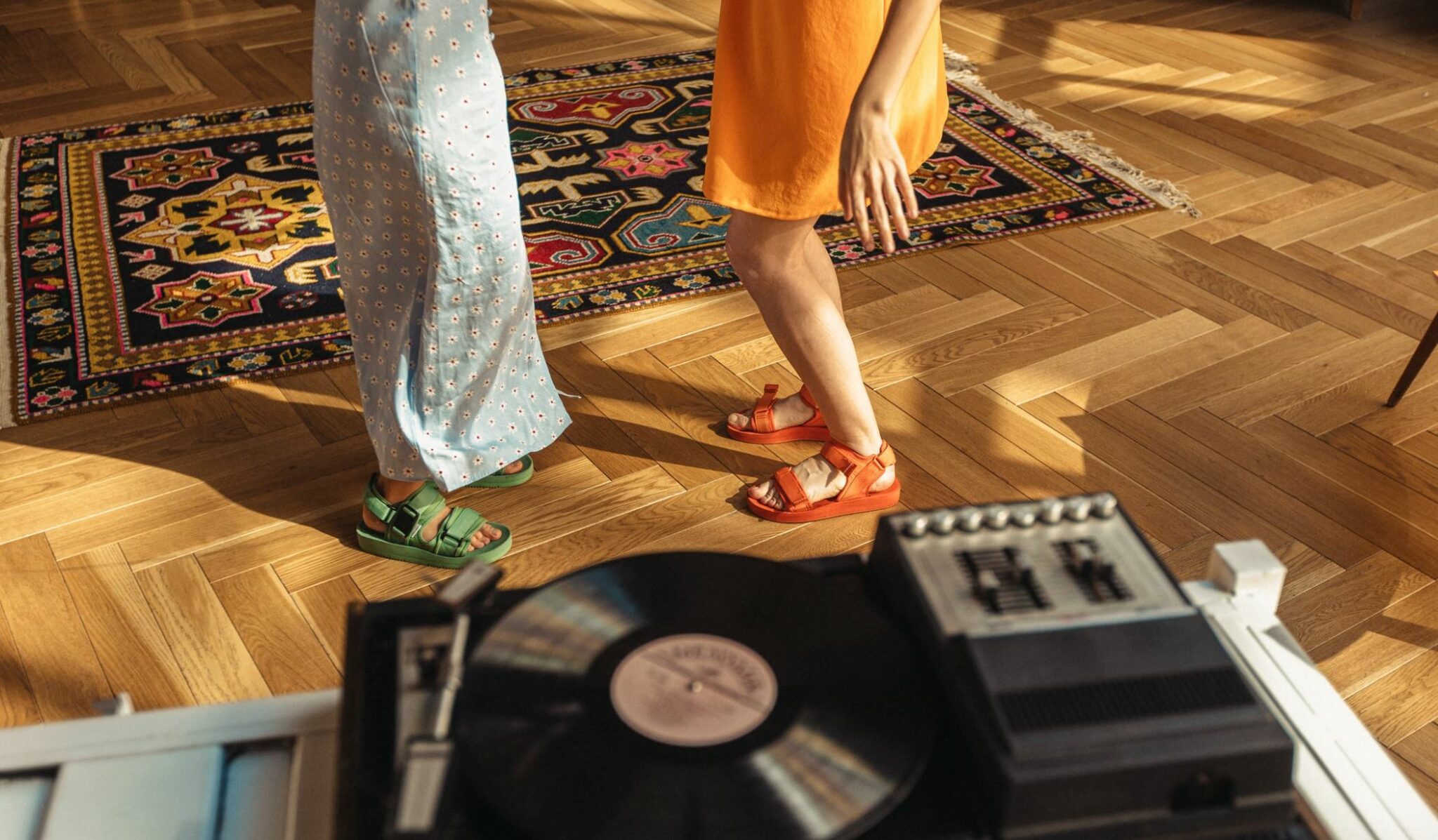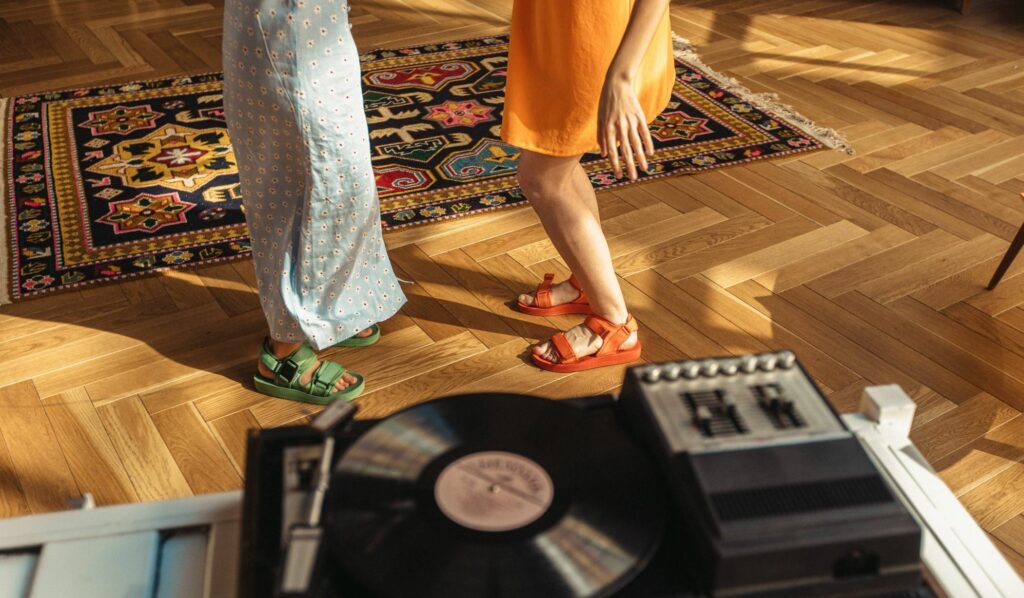 There are particular areas of the house where this type of flooring may be more useful. It can be a good option to use it in the kitchen, laundry area, and bathroom where liquids are usually spilled and moisture normally develops. 
PVC is a reliable and durable material. Cleaning and maintaining this type of flooring is easy. It is more resistant to water and moisture than other types of flooring.
Nevertheless, you should be careful not to subject it to too much weight from heavy objects and not to scratch it with sharp objects because these things can damage it.
How much does PVC flooring cost?
The cost of this type of flooring material varies depending on the manufacturer, style, and quantity you need.
Still, the best way to ensure that you are not overspending or going beyond your budget is to inquire from professionals.
According to present market prices, the average cost of PVC floor material is between $3.00 to $6.00 per square foot. Meanwhile, installing can cost somewhere between $2.00-$4.00 per square foot. 
Prices during late fall and early winter offer the best deals as these seasons are when contractors experience a slump. PVC flooring is known to become cost friendly over the years.
There may be factors that can add cost such as the patterns you want, how difficult your floor configuration is, how complex your walls and sub-flooring are, among other factors.
You should also try to consider the style of the house that you want to install floors in.
Is your house the contemporary type? Is it the colonial type where some structures need to remain untouched to preserve aesthetics?
Is it a Victorian house where the materials are more delicate and requires a more complex way of reconstructing the flooring?
These things can also add to the cost of the construction.
How to install PVC flooring
In general, it is not advisable to DIY installing flooring materials, especially if you have zero knowledge about floor installation.
The best way to do it is to hire a floor installation contractor. This way, you will not waste money having a professional redo your DIY failure. 
Nevertheless, it will not hurt to have an idea of how to install PVC flooring. After all, it is an exercise of due diligence on your part to supervise whether the installation is going as it should.
The process differs depending on whether you are installing a plank flooring or a tile flooring.
To give you a general idea on how to install a plank flooring, it is not laid in rolls but in sections. The reference point is the center of the room. That is where the flooring is shored up and then each piece should be laid carefully. 
Each time a row is completed, it is advisable to measure the floor again in order to make sure that it is properly lined up. The process should be carried on until the subfloor is covered. 
Installing tile flooring is primarily the same as installing plank flooring in that it is laid out starting in the middle of the room. A guide line is drawn using chalk and then the backing from every section is removed before the tiles are laid. 
The center lines should be covered completely from wall to wall before the process is repeated on the opposite side of the line. Make sure that the strips are tightly connected with each other. 
It is also advisable to flip your tiles before removing the backing when using patterned tiles. After installing the flooring, your contractor should make sure that a slight gap of around 1/8 inch is maintained between the areas where a structure, i.e. sink, shower, center island, is attached to the floor. This is to allow the tile to expand. 
9 advantages of PVC flooring
There are various reasons why it is a good idea to use PVC flooring material. The following are some specific advantages that should make you choose it over other options.
1. Water resistant
It is water resistant as it has no joints where water can seep in and create damage on the sub floor. Thus, it is ideal to use this type of material in areas such as the kitchen and the garage where spilling usually happens. 
2. Easy to clean
It is very easy to clean it as it is resistant to stains. If you install it in the kitchen where oil, acids, grease, and similar liquids are regularly spilled, it will be easy to wipe it off with a damp cloth. 
3. Easy to install
This type of material is lightweight and, hence, allows for a hassle-free installation. While it is still best to hire a professional to install it, you can also do it yourself if you have some background in building or you know other people who have decent experience with it. 
4. Easy to remove old flooring
You can also remove it yourself when you decide to change it to another material. 
5. Low maintenance
It is very low maintenance. It only requires regular sweeping and mopping in order to maintain its sheen. These days where most people are either working from home or spending hours in the office, there is very little time to clean. Thus, installing materials that are not too hard to clean or maintain is more cost- and time-efficient. 
6. Numerous styles
There are a wide selection of colors that are available for this material. You can easily fit it into any color scheme and design that you want for your house. The more common colors include gray and black as well as earth tones but there are also brighter colors available. 
7. Sound insulation
It provides insulation from sound and heat. During the cold winter, this type of material will not feel too cold to step on. It can also be used in an area where there will be too much noise as it can insulate loud sounds. 
7. Eco-Friendly
You can recycle the material if you decide to change your flooring material in the future. Since it is not biodegradable, it will not degrade on its own. After its estimated useful life is exhausted, you can either recycle it yourself or bring it to a local recycling center. There are, in fact, PVC flooring materials that are made of recycled materials. 
8. Drainage holes
There are PVC tiles that have their own drainage holes. This type is usually used in patios as it is a perforated flooring that can drain away excessive amounts of liquid such as rain water. 
9. Affordable
It is more affordable compared with other varieties of flooring materials. Its wide availability in the market is among the reasons why it costs less than other types of flooring materials. 
5 things to avoid when cleaning PVC flooring
Keep in mind that this type of material is resistant to most liquids including acids and oils. However, if you want to apply a cleaner, find one that is suitable for PVC. Among these cleaners are: PVC floor cleaners, soft soap, mild multifunction cleaner, citric acid, neutral cleaner, glass cleaner, and vinegar.
Using cleaners containing inappropriate reagents can permanently damage or alter the floor. Some of the methods that causes damage to PVC flooring include the following:
1. Solvents or bleach
The composition of bleach or solvent is too harsh and it can cause discoloration and damage. Discoloration can ruin the aesthetics of the flooring material, especially if it is one that has a specific design.
2. Detergent
The formulation of detergent can cause scratching on the surface of the floor. Scratches will not only ruin the aesthetics of the floor but it can also create crevices where dirt and dust can settle making it harder to clean the floor.
Picture of PVC flooring damaged by scratches
3. Steam cleaners
The heat from steam cleaners can react with the material and cause it to swell, especially since the steam will make the floor wet while subjecting it to heat.
4. Sponges meant for pots
Sponges are actually very useful and effective in cleaning surfaces. It is just not a good idea to use it on PVC as it can also scratch the surface of the floor.
5. Fabric softeners
Fabric softeners are especially formulated, as its name implies, to make fabrics feel smoother. Thus, it does very little where cleaning is concerned. Using it to clean floors can result in smooth and slippery surfaces, which is very dangerous especially if there are children running around in the house.
What are proper methods of cleaning and maintaining PVC flooring?
PVC does not require a lot to maintain. Regularly sweeping the floor and mopping it with a damp cloth will keep dust off and maintain its luster.
Nevertheless, if you want your floor to last a lifetime, you may want to read on how to keep it as clean as when it was first installed and how to maintain such condition.
Cleaning it dry with a broom or a vacuum cleaner
These are staple cleaning tools in most houses. It can quickly and effectively remove dust and dirt off of the floor. If the dust is too fine for a broom, you can use a vacuum cleaner to remove it more efficiently and prevent it from flying and settling in other parts of the house. 
It is also advisable to remove the dust and dirt from the floor before cleaning it with a wet or damp cloth or mop. Regularly doing this will help maintain the floor's design and aesthetics.
Wet rag or mop
Sometimes dust and dirt crust up on the floor because we do not always have the time to clean the floor. We get busy with work, taking care of our children, and just life in general.
If dust and dirt adhere to the floor, it can be removed by using a damp or wet rag or mop to loosen the crusted up dirt and dust. If the dust or dirt is not easily removed despite using a wet cloth or mop, you can add a cleaner to the water. Doing this once or twice a week will ensure that you have a cleaner floor.
Final Thoughts
The bottomline is, if you are looking for an affordable material that you do not have to do much to maintain and if your house is located in a cold region, then PVC flooring is probably your best option.
Also, if you are after a material that you can be playful with in terms of design and aesthetics, this type of flooring material can give you more flexibility in design ideas.
Back to Top