If you are in search of a brand that delivers high-end, luxurious flooring you should read this review of Paradiso.
The Paradiso brand of flooring is designed for customers who simply want the best designs, materials, and highest quality of flooring.
Read on as we do our review of the Paradiso brand and discuss the pros/cons as well as show you their styles.
Paradiso Brand Overview
Paradiso describes its brand as the ultimate destination for luxury flooring.
Paradiso's target market are customers who want their flooring to standout with stunning designs, showcase their individuality, and deliver on the wow factor.
The brand itself launched in 2021, but the manufacturers have a long history of making great products, and offer two types of flooring: hardwood and carpet. They also make a line of wall tiles. Let's review each of their flooring product lines.
Hardwood
Paradiso's flooring comes in 5 separate collections with over 40 different color choices. In total they have 550 products available. Vinyl plank flooring offers the beauty of hardwood or vinyl tiles at a cost that is better suited to most family budgets.
The following are the key advantages we found with the Paradiso hardwood planks:
Fashion forward colors and patterns that are inspired by nature to withstand the test of time
The level of detail is impeccable. Artisan, handcrafted finishes.
Price is less than other luxury brands on the market.
Abundant choice of spices from the usuals of oak and pine to more exotics such as amendoim, cabreuva, and santos mahogany
Quality. 100% waterproof options. Wear layers starting at 12 mils and going up to 22 mils.
Below are some of the hardwood styles offered by Paradiso.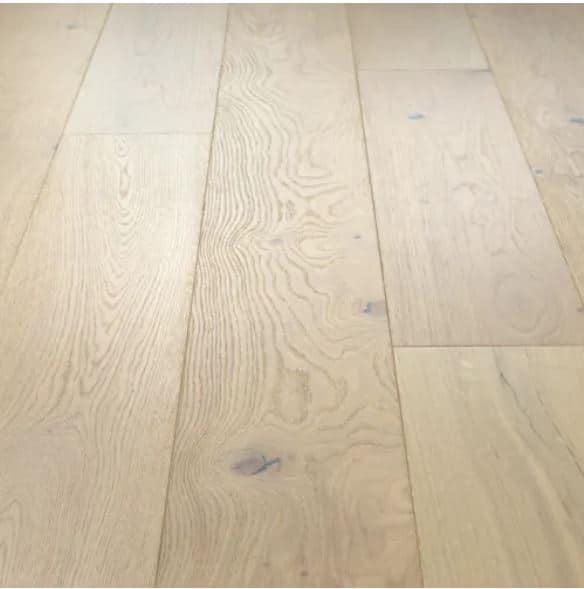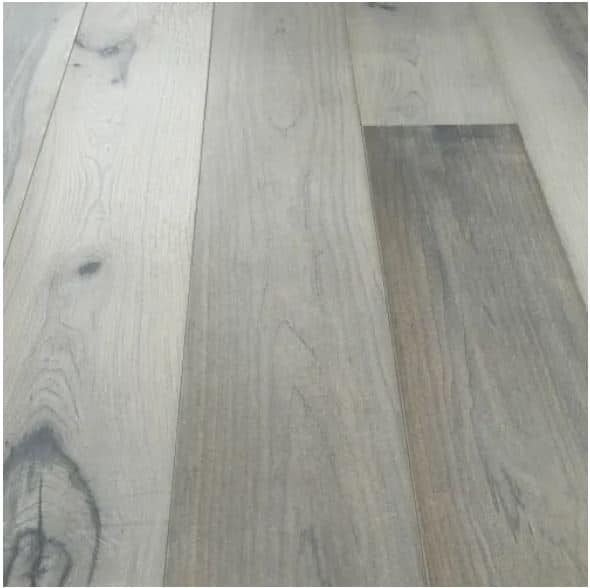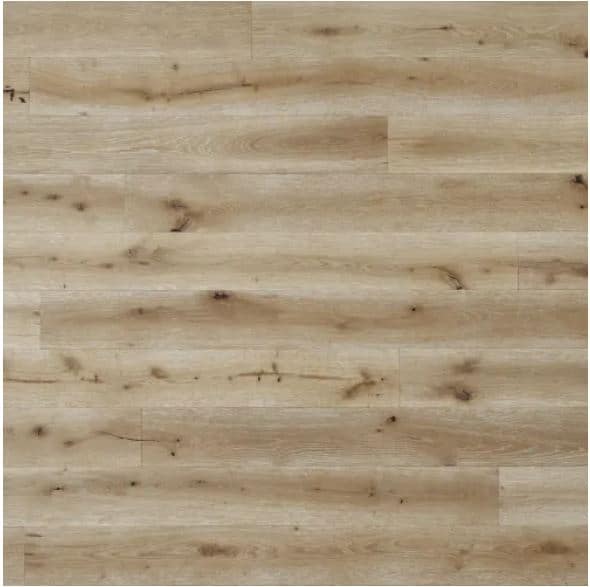 Carpet
Paradiso's carpet collection has a variety that should please all tastes. From solid, classical designs to fun, bold, and colorful patterns, there are plenty of choices!
The styles are versatile and can be used for any room in the house where you are looking for a warm, comfortable feel. Depending on the design, Paradiso carpets are available in wool, nylon, or polyester. Wool is typically a more prestigious choice than nylon or polyester.
When it comes to buying carpet, the pile height is a significant factor. Cut pile is one of Paradiso's choices, which makes the carpet extremely soft and dense. It's a wonderful choice for rooms where you'll walk about on your bare feet, such as a bedroom. Paradiso also provides loop pile carpets (yarn loops are uncut) for those looking for a more durable option in high-traffic areas.
Here are some of our favorite styles from their collections.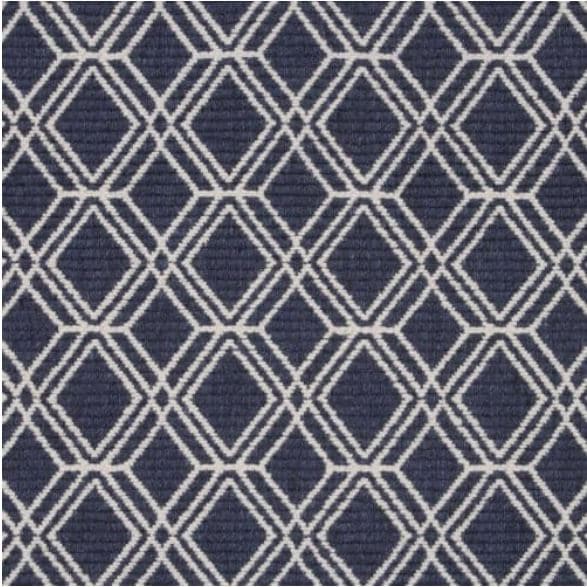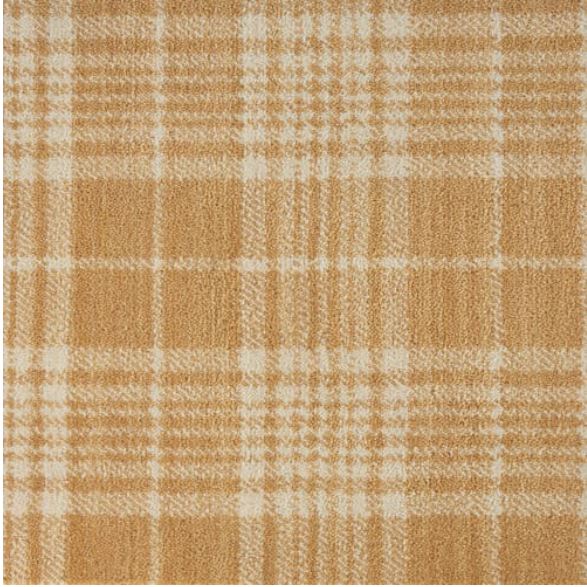 Where to Buy Paradiso?
Paradiso is available in a variety of independent retailers that know the brand well. You will not find Paradiso at national retailers like Home Depot or Lowe's. Customer service and good installation are important to the company. They only want to sell their product through people they trust. We don't disagree with this approach.
Pros and Cons
What We Like
Luxurious styles that make a statement
Price point is less than other high-end brands
Eco-friendly with low or no VOCs and 100% recyclable.
100% waterproof hardwood options (not just water resistant).
Easy installation.
What We Don't
Products are not sold at national retailers or online, only through local retailers.
Cost
Paradiso sells to retailers, who in turn sell to customers. The merchants are free to set their own pricing. On average, you can anticipate prices to be within the following ranges.
Hardwood: $11 to $15 per square foot
Carpet: $5 to $14 per square foot
Our Rating
Let's review our rating of each of their flooring product lines.
| | Hardwood | Carpet |
| --- | --- | --- |
| Cost per SF | $11.00 to $15.00 | $5.00 to $14.00 |
| Where to Buy | Local Retailers | Local Retailers |
| Durability | A | A |
| Style | A- | B+ |
| Installation | A | A- |
| Overall Rating | 4.9 | 4.7 |
Warranty
A limited lifetime warranty is provided by Paradiso. They have several commercial warranties ranging from 7 to 10 years. A standard lifelong stain, pet, and soil protection guarantee is available for their carpet line.
Paradiso strictly adheres to industry best practices in its supply chain. It only uses high-quality manufacturing technologies, ensuring high-quality floor covering. Pricing flooring at reasonable costs is another significant part of their value proposition, allowing most consumers to purchase the goods.
Paradiso's warranty coverage is inline with larger luxury flooring manufacturers such as Bruce, Lauzon, or Mirage.
Environmental & Ethical Factors
The idea behind eco-friendly flooring is to produce floors that are healthier for homeowners or occupants while reducing harmful emissions into the environment during manufacturing, transport, and installation.
Paradiso takes pride in ethically sourcing environmentally friendly materials. All of their products are with low VOC or completely VOC-free.
A vapor barrier is used in Paradiso hardwood flooring. The major role of a hardwood flooring's vapor barrier is to safeguard the main joist from moisture and prevent it from traveling into wall and floor cavities. When an under-floor vapor retarder is not used, vapor barriers aid in preventing mold, mildew, and wood deterioration.
Furthermore, Paradiso guarantees that its flooring is produced by manufacturers that utilize certified free-trade labor and that it offers a safe working environment for employees.
Installation
Installation of Paradiso flooring is relatively easy. For their hardwood floors installation is through a glue down, nail down, or staple down method. See our detailed guide for carpet installation.
Many individuals choose to install flooring themselves because they can save money by doing it themselves rather than hiring someone else to do the task. If you intend on doing it yourself, be sure to check the flooring warranty first so you know what's covered in the event of a problem.
Why Pick Paradiso?
Styles
The artisan, hand crafted styles of the hardwood floor really made an impression on us. While all the collections have various styles, we found they have the right balance of traditional influences and more edgy styles. We feel once the flooring installed it could last for many generations due to their timeless designs. We loved the natural knots in the white oak flooring.
Similar to the hardwood product line, the carpet line has equally engaging styles and different pile heights.
It would be worth getting samples, visiting a local retailer, or using their room visualizer to get a better sense of how the flooring would look in your home.
Quality
Paradiso hardwood flooring should last at least 20 years. With proper installation, finishing materials, and maintenance, it could last well beyond that! Hardwood floors are of high durability since they don't wear down easily. Paradiso comes with wear layers up to 22 mils so they can withstand high traffic. In fact, the hardwood floors can be sanded many times before they need replacement or complete resurfacing.
Hardwoods come from hardy trees that grow slower and live longer than other trees. They also contain hard and tightly-packed rings which make the wood hard and hard to wear down.
Paradiso's carpet floors are known for their durability and longevity. Paradiso's low pile carpets allow for stains and spills to be easily cleaned up. This allows carpet to have a much longer life, so carpet can last anywhere from 10-20 years without needing to be replaced.
They also offer high pile carpets of 70+ milligrams which are more luxurious (but also harder to clean).
Paradiso's high quality flooring products coupled with their customer service make it a brand to consider.
Price
While Paradiso is marketed as a premium product and costs more than your average flooring, it is still cheaper than most high-end hardwood and carpet brands on the market. Brand's such as Duchateau can cost well upwards of $20 per square foot or more.
Final Thoughts
Paradiso is a brand that we suggest you check out. They are a high-end brand that offers high quality hardwood and carpet flooring. They have elegant and timeless designs. In addition, all of their floors are eco-friendly and have no or low VOCs.
If you have any comments or first-hand experiences with Paradiso, please post them below or share your pictures via our social media. We would love to hear from you!
Back to Top