IPE is the highest quality decking material on the market because it's durable and aesthetically pleasing. Yet there are common problems with IPE decking that people experience that can cost you a lot of money.
However, there are solutions to every problem.
The benefits of IPE decking material are that it's naturally resistant to decay and it's the toughest wood on the market. But how do you take care of your IPE decking in a way that will not only preserve its durability but its aesthetics too?
In today's article, we'll be giving you the top seven common problems with IPE decking and how you can solve them. Keep reading if you want to find out how to preserve the longevity of your IPE decking.
1. Improper Acclimation Problems
A frequent problem with all wood decking is improper acclimation. Even though you're using Ipe outside, it still needs to acclimate to the conditions. If it doesn't, you'll increase the chances of splitting and separation over time.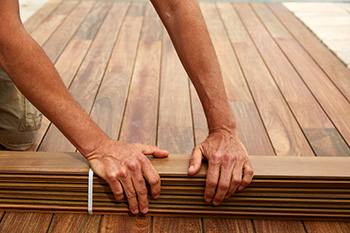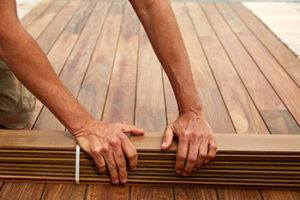 The good news is, Ipe is hardier than cedar or redwood. It adjusts to temperatures and withstands the elements better than other species. Ipe can handle high humidity, dry climates, and excessive moisture with ease, provided it's given enough time to adjust on site.
Brazilian hardwood in its original state has a high moisture count. The level is brought down through a slow drying process to prevent cracking and splitting. The wood sits in a warehouse or lumber yard for months, readjusting to its new environment.
Unfortunately, when the wood travels from the yard to a different climate, the acclimation process begins again. If the Ipe moves from a humid area to an arid one, it may dry too fast. Rapid moisture loss in any wood will cause surface cracks and separation.
The Solution
There are three things you can do to combat the chances of this happening to your decking material.
First, make sure the Ipe you buy is premium or select grade. This wood has the least amount of separation and cracks. Natural imperfections are limited to the board's surface and won't affect its integrity.
Second, give the boards a few days to adjust to their new home before cutting them. The longer they sit on site, the sturdier they'll be when it's time to start your project. Let the wood expand and contract naturally before stressing it with saws and drills.
Third, remember to seal the ends of the Ipe wood after cutting. When you expose the grain, the moisture level will change and spread throughout the wood. Applying sealer to the end of fresh cuts will slow the process and help prevent separation.
2. Excessive Movement
Adequate airflow is essential to maintaining your deck. Wood needs room to breathe, and air to help prevent moisture buildup. Without it, the dampness will sink in, and your Ipe will start to warp.
Yes, Ipe wood is dense, but it still moves with changes in humidity and temperature. If the moisture levels are higher under the deck than at the top, the wood will compensate for the difference when drying. This can cause coupling, gaps, and buckling.
To prevent this from happening, the airflow on all four sides must remain even. Make sure you space the joints evenly and allow room for expansion and drainage.
Even if you are building a lower deck, leave at least 18" for airflow under the joists. If the wood is too close to the ground or a concrete slab, their temperature can affect your Ipe. Consider oiling and sealing all four sides of the boards.
Another way to combat the problem is to create a slope underneath your deck for proper drainage and ventilation. Pitch the soil on an angle away from your home. Test it with a hose to ensure water isn't pooling near your foundation or slab.
There are products designed for under deck drainage, such as membranes, waterproof flanges, and under deck ceiling systems. You can find these products online.
3. Staining, Spots, And Sealing
If sap, pollen, or leaves are left on the surface of your wood, they can cause dark stains. Regular cleaning of your Ipe will help lessen the effects. Make sure to sweep your deck and rinse the debris afterward.
Fading is typical in areas with high sun. You can use a UV protectant on your Ipe to cut down on damaging rays. If your budget allows, consider springing for an awning that extends over your deck.
Oiling your Ipe or sealing it will protect the finish. If you prefer to let your Ipe gray naturally, you can sand the spots, but be careful not to burnish the wood.
There are brightening chemicals on the market that you can use to lighten black marks or discolorations. Look for a product that is safe to use with Brazilian hardwood.
If all else fails, you may have to use a wood stripper and reseal your boards. Use caution with these products as they contain volatile chemicals. Always wear a respirator and gloves.
4. Replacing Damaged Boards
Although IPE decking wood is the most durable material on the market, it's not completely resistant to damage. Over a few years, you may have to replace damaged boards that have cracked or dried out.
Sometimes hot oil spills from grills can damage parts of your deck. Outdoor furniture such as chairs and tables can scratch your deck and sometimes cause holes in the wood. If this happens, you may have to replace a few boards.
Fortunately, you won't have to replace your entire deck, which makes IPE wood an affordable choice for decking. IPE is one of the only decking materials that you can replace hassle-free. Composite boards are also an excellent option for decks, but they're difficult to replace when damaged.
When replacing IPE boards, the new wood will naturally match up with the old decking. Although the brand new boards may be lighter in color, over time they'll start to darken and look more like the older wooden boards on your deck.
To make it easier to replace damaged IPE boards, you must always opt for pre-drilling installations. There are some clip-in designs, but this makes it more difficult to replace your IPE boards when you need to. It's advised that you have these IPE boards properly installed for a sturdier and safer structure.
5. High-Quality IPE Wood Can Be Difficult To Find
Other common IPE decking problems include not being able to find high-quality boards. Depending on where you're from, it can be difficult finding the correct IPE wood for your deck.
However, there is a solution to this problem. You can find reliable IPE deck retailers online that sell high-end products. One aspect you must remember is that some retailers may run short of IPE decking during Brazil's rainy season.
This is because only five months of the year are dedicated to harvesting IPE wood. The wet season in South America prevents loggers from extracting wood from the forests. Luckily, IPE deck suppliers plan ahead to ensure they're always able to provide customers with what they need. That's why it's important to find a supplier that never runs out of IPE decking wood.
So when you want to replace some IPE boards you can, because you know your supplier will have what you need.
6. Maintaining Your IPE Deck Twice A Year—Is It Too Much?
Most people state that maintaining their IPE decking twice every year is too much work. But IPE decking doesn't require extensive maintenance, because it's only done annually. What's more, you can opt not to oil your deck so that it turns a grey color.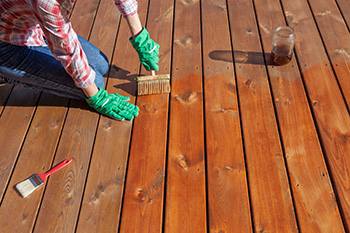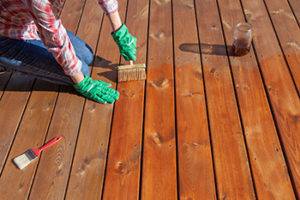 On the other hand, most people will not skip the oiling process in order to prevent sun damage. But rest assured that the IPE decking material you opt for will be highly durable, so it will last a long time regardless of whether you oil it once or twice a year.
Maintaining your IPE deck is far better than having to replace boards because of damage and lack of proper care. Annual maintenance will preserve the longevity of your deck and ensure that it always looks good as new.
7. The Boards Are Different Colors
It may be difficult for you to achieve an IPE deck that's one solid color, because it's not easy finding boards that are all the same color. If you select plastic or composite woods, you'll get boards that are all the same color. But with natural IPE wood, you'll get boards that are between three and five different shades.
On the other hand, the different IPE board shades is the aesthetic that most people are going for. People want a deck that has colors of chocolate browns, olive tones, and lighter brown shades. If you want to see what your deck will look like with a variety of board colors, request some samples from your retailer. This way, you'll be able to see whether the IPE wood is of the highest quality. There should be no bug holes, sap wood, or knots on the boards. Low-quality IPE boards will also come in various sizes, which will make them difficult to install.
To give you an idea of what the IPE boards look like, visit your supplier's website and see if they have a gallery for you to browse through. You'll be able to see the different color IPE board variations you can expect to get from the supplier.
Being able to see the various colors of boards will assist you with proper placement when building your deck. This way, you'll have a stunning contrast of lighter and darker shades of brown. There are other Brazilian hardwoods such as Massarandupa and Garapa that will provide more consistency in shades, so that your deck looks well put together.
FAQs
How Long Will An IPE Deck Last?
Your IPE deck will last for 50 years if you take care of it in the correct way. The smooth IPE wood resembles mahogany, and it's a dense material that's less susceptible to burning. So it's no surprise that the burning rate for IPE decking is the same as concrete or steel.

Another reason your IPE deck will last for 50 years is because the wood has a higher moisture content. This means the IPE wood won't rot over time when exposed to water. That's why it's the perfect material to use for boat decks. Since the IPE wood is so dense, your deck is safe from termites and other wood-burrowing critters.

IPE decking is the ideal investment for your home because of its long service life and low maintenance.

How Do I Maintain My IPE Deck?
Maintaining IPE hardwood decking is easy. Simply seal your deck with a weather-resistant product. Additionally, it's advised to reseal and stain your IPE deck twice a year. You must clean your deck before sanding and reapplying your sealant.

Select a product that's specifically designed to clean IPE decks, such as Defy Wood Cleaner. This wood cleaning product opens up the pores of the material for improved staining. It's a safe, oxygenated wood cleaner that deep cleans your deck to provide luster to the surface.

If there are trees surrounding your deck, use a soft broom or a leaf blower to rid your deck of fallen leaves.

Does IPE Decking Need To Be Sealed?
Yes, you do need to seal your IPE deck, but the sealant isn't to prevent water damage. This is because the wood is dense and won't decay when exposed to excessive amounts of water. People do seal this tropical hardwood to protect it from sun damage.

You may experience drying damage in the first month of having your IPE deck if you don't seal it correctly with the right product. Use an excellent penetrating oil such as DeckWise.

The DeckWise oil will work wonders on IPE decking because it's suitable for all types of exterior wooden surfaces. This oil deeply penetrates the wood to prevent mold growth.

How Often Should I Oil My IPE Deck?
You should oil your IPE deck twice a year to prevent it from losing its aesthetics and to prevent drying damage. The best times to oil your IPE deck is once in the spring and again before fall. So whether you're oiling ground level decks or top floor surfaces, always oil them twice a year.

If you oil your deck twice a year it will increase the longevity of the wood and prevent sun damage. The oil treatment will also bring out the color of the wood and give it a lovely glazed look. Be sure to pick stains and oils that are formulated specifically for IPE wood so that it increases the longevity of the boards.
Do Termites Eat IPE?
IPE wood is resistant to termite infestations. These tiny insects eat through wood to live on the nutrients it provides. On the other hand, since IPE wood is so dense, termites have a difficult time eating through the material.

A study from the US Naval laboratory showed that IPE wood resisted termite infestations for 15 years in ground. Other types of wood have not been able to withstand termite infestations in that number of years in-ground, but IPE can.

Termites prefer wood that's easier to eat through such as dry or damp wood. That's why it's important to select the proper wood products for your deck, such as Brazilian walnut, to prevent structural damage from termites.

Should I Sand My IPE Deck?
Yes, you must always sand your deck, especially before staining or oiling your decking boards. Sand down each board with an electric hand sander and then vacuum up any dust left behind. Apply your stains and oils according to the instructions given by the manufacturer.

Sanding your deck allows your stains and oils to take to the surface easily. Additionally, sanding removes rough spots from your IPE deck so you have a smoother finish. The sanding will remove old stains from the boards, so you can add new colors to your deck.

What Is The Best Finish For IPE Decking?
The best deck finish for IPE wood is Messmer's UV Plus deck stain. This is a penetrating wood and deck stain that protects exterior wood from the elements. The Messmer's UV product is formulated for pressure-treated lumber as well as IPE decks.

What's more, this wood stain gives your IPE deck a natural finish, and it comes in two colors for you to pick from. The stain prevents your deck from drying out from UV rays and provides a mildew-resistant coating.

The stain comes in a large tin container and can cover between 200 and 300 square feet per gallon. This coating will last between one and two years. Furthermore, the brand makes a clear finish that is perfect if you want to keep the natural color of the IPE deck.

How Do You Keep IPE Looking New?
To keep your IPE looking new, you must do your regular maintenance of sanding and oiling your deck twice a year. You should also pick cleaning products that are safe to use on IPE decks to eliminate mildew and mold growth.

Fortunately, you only need to clean your IPE deck twice a year before oiling the area. There are detergents on the market that are premix products and they come in spray bottles. The spray cleaners allow you to disperse the cleaning aid evenly over your deck so you don't miss a spot. Use a cloth, sponge or mop to wipe your deck down.

On the other hand, you can sweep the area regularly to rid your deck of dust, leaves, and debris to keep it looking new.
When selecting materials for your deck, it's important to pick either composite decking or IPE so that it's easier to rejuvenate the surface of the wood. If your deck is starting to look dull it may be time to oil the IPE boards. Make sure you pick the correct IPE stains or sealants that are designed for IPE decks to make sure the finish is smooth and leaves a sheen on the surface of the boards.
Final Thoughts
IPE decks are highly durable because the material is naturally resistant to rot and most wood-destroying insects. Since IPE wood is dense it's also highly resistant to fire, so it won't burn easily if a fire breaks out in your home.
Although IPE costs more than other types of wood and there are common problems people experience with the material, it's a property investment. This is because the wood lasts for up to 50 years without rotting, cracking, or tarnishing, especially when exposed to the elements.
So if you want a deck that will last longer and requires less maintenance, then you should opt for IPE wood for your home. Not only is IPE sturdy, it also adds style and sophistication to the exterior of your property.
Simply ensure that you maintain your deck twice a year and you'll have a stunning deck for years to come.
What are the most common problems you've experienced with IPE decking? Leave us a comment below. Perhaps we can give you some solutions to your problems.
Back to Top